How Does a Bitcoin ATM Work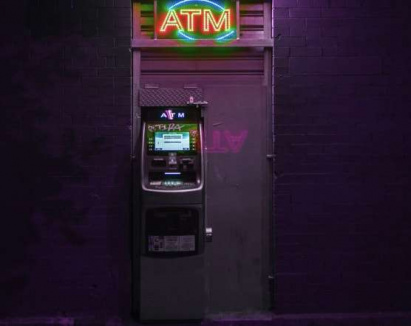 Continued global adoption of digital currencies has seen a spike in accessibility options like Bitcoin ATMs.
Bitcoin is now more popular than ever, with more wallets being created each day, a cleaner wealth distribution throughout the network, and more countries providing legislation for public use. These reasons and more have seen people worldwide taking a renewed interest in digital currencies.
Investors, both new and venerated, have seen better exchange platforms and wallet providers, with many new exchanges like Bitvavo stepping forward with user-friendly platforms explicitly geared to users and in multiple languages. Following the market shakeout in march and subsequent price stabilization, many returning users have begun to respect the coin as a haven investment, using the cryptocurrency to balance risk against other accounts. 
Another possible reason for the surge of recent adoption is a dipping faith in fiat and the overall ease of access to bitcoin accounts. With this newfound fascination, many providers are beginning to offer traditional comforts for the coin- such as bitcoin debit cards and bitcoin ATMs, making it simple for newcomers to more efficiently and transition from conventional banking paradigms to digital currencies.
---
How to Use Bitcoin ATM?
---
Much like your standard Automated Teller Machine, a bitcoin ATM is a machine primarily used to buy bitcoin. However, some machines offer users the ability to sell them as well. While the devices have undergone some heated controversy, mainly due to their exceptionally high fees- people still use them with gusto. 
Mostly because bitcoin ATMs offer users a fully anonymous way to purchase bitcoins. Machines often use a debit or credit card to pull the necessary funds to buy the cryptocurrency, but some also accept cash. Users must only have an existing cryptocurrency wallet for them to deposit their newly purchased coins into. While machines function differently- some need users to have an existing account with the machine's operator, coins are still deposited into the user's online wallets. 
Some machines also deal in altcoins: cryptocurrencies other than bitcoin. The most popular altcoins offered at bitcoin ATMs are bitcoin cash, ether, dash, litecoin, monero, and doge. Depending on which machines are accessible in your specific area will dictate which cryptocurrencies you can interact with and whether you can sell your coins or purchase new ones. Only about 36% of machines allow a bidirectional (buying and selling) function. 99.9% of all machines support bitcoin functions, with nearly 69% supporting various altcoins. Litecoin being favored at 67% of altcoin supporting machines, followed by Ether at 59.2%, Bitcoin Cash at 33%, and Dash at 20%. With other altcoins coming in at ≥ 3%.
---
Bitcoin ATM Locations
---
As of September 1, 2020, a record of 9,521 bitcoin ATMs was recorded globally, an impressive jump from the 7,729 recorded in April 2020. These machines' leading purveyors are Genesis Coin and General Bytes, cornering 31.9% and 29.6% of the market, respectively. Lamassu and BitAccess are the next two most prevalent manufacturers, at 10.8% and 5.4%, but overall growth in 2019-2020 has stayed firmly in the hands of both Genesis Coin and General Bytes. 
The United States houses more than 76% of all machines globally, being followed by Canada at 8.3%, the United Kingdom at 2.7%, and Austria at 1.5%. In 2019, the US saw an increase from 3,335 machines to their current 7,297. Canada is increasing by 165 machines, and the UK by only 13. Globally, the number of bitcoin ATMs has risen by 4,215 since September of 2019, which has raised some questions, particularly following the global economic crisis speared by the COVID-19 pandemic. 
While many theories exist as to why bitcoin ATM locations are starting to surge in 2020, particularly during widespread economic distress, few reliable answers have been given. It's most often thought that with lockdown orders restricting recreational activities and requiring individuals to spend more time at home, some households have seen fewer outgoing expenditures. Couple with enough downtime to pay attention to digital currency markets, there is more local adoption of bitcoin and altcoin currencies. 
---
Nearest Bitcoin ATM
---
Finding a bitcoin ATM near you can be as simple as performing a quick Google maps search. Multiple dedicated websites also allow curious users to filter preferences - like bidirectional functionality or altcoin options. Allowing them to find the nearest bitcoin ATM, which also provides the functionalities they require. 
Comments