What is Block Explorer | Top Bitcoin Explorers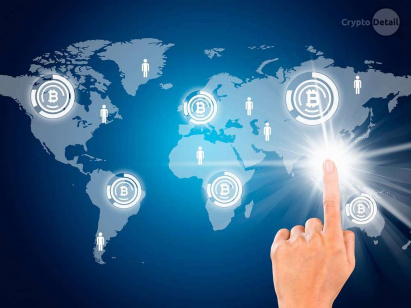 A blockchain explorer is simply a browser for the blockchain. Today, there are many blockchain explorers with multiple features that include the ability to produce all kinds of information from various Blockchains, including concealed messages and block heights.
Bitcoin has come a long way despite being only ten years old. It has gone from something that only rolls down the tongue of nerds to a standard and almost household name. The rise of Bitcoin has birthed other cryptocurrencies as well. The Ethereums, Litecoins, and Trons of this current age were all inspired by the mother of them all, Bitcoin, or Satoshis, as some of us have now christened them. The altcoins have developed a mad following, with people jumping on team Tron, team XRP, and the like. If you are crazy about Bitcoin and cryptocurrencies as a whole, you must be familiar with Blockchain explorers.
---
What is Block Explorer?
---
A blockchain explorer is simply a browser for the Blockchain. It is no different from the regular internet explorers that are in existence. The blockchain counterpart to your internet explorer, Mozilla Firefox, Chrome, Google, Bing, Torch, and the like. Blockchain explorers are heavily depended on to track blockchain transactions.
Blockchain explorers have been through quite the journey pretty much, just like Bitcoin. They were not there once, and then gradually, the early ones continued to develop, starting as simple explorers only useful for tracking specific wallet addresses and transactions. These explorers have stood the have developed-in features and numbers. Today, there are many blockchain explorers with super abilities, which include the ability to produce all kinds of information from various Blockchains, which include concealed messages and block heights.
A blockchain explorer is crucial since it enables you to explore your entire blockchain comprehensively. Being involved with crypto without using a good explorer is like using the internet, without using a search engine, the connection might be there, but you are not going to gain much, are you? To make this explanation much more comfortable, think of a Blockchain explorer as Google for blockchains, a giant database containing volumes upon volumes of information that you want to have to access to.
These explorers have come in quite handy in checking the progress of a particular transaction or checking a specific address's balance. Today's explorers are streets ahead of the first explorers, since not only can they check balances and track addresses, they can also:
- Dropdown a list of recent blocks
- Crawl and single out certain transactions
- Provide links to prior and next transactions
With knowledge of all this, you now want to pick a great explorer that will suit your needs. Though there are quite a number out there that will serve you well, the following select ten are the crop cream as far as their following and rating by the crypto community.
---
1. Blockchain.com
---
Blockchain.com is top of the log in terms of the most popular blockchain explorer there is. It is prevalent because of its simplistic nature, and its blue interface gives it a Facebookesque look that draws in many. Its features may be pretty basic, but it does provide value in terms of reliability and ability to search for transactions, blocs, and addresses. It also comes packed with Bitcoin activity statistics over 24 hours and information on fees, unconfirmed transactions, hash rate, and difficulty. The charts session provides more extensive data, including wallet, network, and mining details.
---
2. Blockchair
---
This explorer will unearth tons of information on the Bitcoin blockchain. Details such as transaction fees, difficulty level, Mempool size, and much more can easily be found on the explorer. It also has explorers for Ethereum, Litecoin, Bitcoin Cash, Bitcoin SV, and Dogecoin.
---
3. Tokenview
---
You might encounter some translation issues when using this one. That's because Chinese developers designed it for that market. Other than that, it is one of the broadest explorers there is, with the ability to crawl multiple blockchains. It is one of the best and most powerful out there, totally deserving a top-three spot on the log.
---
4. Bitcoin.com
---
It is one of the easiest explorers to use right up there with blockchain.com. It provides in-depth search information and supports both Bitcoin and Bitcoin Cash.
---
5. BlockExplorer
---
This explorer keeps it simple, enabling users to quickly check out transactions, fees, addresses, and Blocks. German, Spanish, and Japanese speakers are also well accommodated on this explorer.
---
6. Blockcypher
---
This is one of the cleanest of them all in user interfaces, leaving little room for confusion on using it. It comes in quite handy when it comes to exploring addresses, transactions, and addresses. It incorporates unique features such as a suggestion window for desired transaction fees.
---
7. BTC.com
---
This is a pioneer explorer with easy user navigation UI and a tremendous inbuilt calendar. It also contains a lot of detailed information on various blockchains. A unique feature with this explorer is its ability to capture and display the frequency in which a public Bitcoin address is mentioned on the internet.
---
8. BitcoinChain
---
Tons of data can be unearthed from this explorer as well as a real-time look on the blockchain. There is also information on what various mining pools have been up to. You can have a lot of fun with this explorer due to its well put together nature and its ability to track various nodes.
---
9. TradeBlock
---
This is another popular one on the list, which has won detractors and admirers in equal measure for its dark background. Nevertheless, it contains excellent information for all to see, as well as an ability to track down the number of confirmations per transaction. It does, however, have more of an emphasis on Ethereum than for Bitcoin blockchain.
---
10. Insight. is
---
This explorer quickly walks into this list due to its robust API and an easy way to read data. It provides comprehensive data on the Bitcoin blockchain and data on inputs/outputs, and duplicate transaction attempts.
---
Comments