MintDice Review | Crypto Casino Game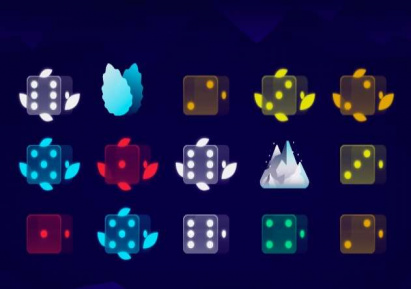 MintDice seems like a fun place to spend your Bitcoin. However, it is still a gambling site that deals exclusively in cryptocurrency, which means it is risky to play.
Now that Bitcoin has been confirmed by society to be the real deal, you may have decided to join the club and invest in the cryptocurrency. But you may be wondering, besides just investing, is there anything else you can do with your Bitcoin?
Well, although a few vendors across the nation are set up to receive the coin as payment, the long transaction time of Bitcoin has prevented its widespread adaptation. But one thing you can do with your Bitcoin is a gamble on certain crypto-friendly gambling websites. One of these is a website known as MintDice.
---
The History of MintDice
---
CEO Bryce Daifuku thought up the idea for MintDice in 2017. Along with his brother, he embarked on a journey to create a provably fair casino that dealt in cryptocurrency. The development process took longer than they thought, which is okay because Bitcoin wasn't famous just yet. The casino officially opened for business in 2019 and has spent years developing more fun and unique games you can bet your cryptocurrency on. They plan to release their three newest games in late 2021.
---
How to Get Started on MintDice?
---
MintDice is genuinely the most straightforward gambling website to get started on because you visit the website, and you can begin gambling right then and there. This is because the system automatically creates an anonymous account for you to play on. Of course, it is highly recommended that you register with the site using an email, username, and password, but the significant part about MintDice is that they leave all of this up to your own decision. You do not ever have to register to play. 
And if you don't have any Bitcoin, you don't have to worry about this either, because the website has a faucet you can press to receive a small amount of Bitcoin for absolutely free. Again, this doesn't require registration which is a nice feature compared to similar websites like 1xBit. However, do be cautious because if you don't make an account (aka you use the free anonymous account) and deposit or win money and subsequently lose the URL, there is no way to get that money back. So it may be in your best interest to create yourself an account.
---
Types of Games Available
---
The number and type of games available at MintDice are constantly changing. Below are the games they currently have and some of which they plan to have later this year.
---
Dice
---
This is one of the most accessible games to play, especially if you are new to gambling. This is because you effectively bet on the outcome of a dice roll, and you have control over the odds you set the dice to. This means you can play very risky dice for a high reward, or you can play with low risk if you are nervous. The typical game of dice is won by rolling more elevated than 50.
---
Slots
---
If you've ever played slots at a casino, you will know how to play these. Set up just like casino slots, you push a button to spin the reels and see if you win! MintDice currently has three different slot machines, each representing an extra level of risk, so you can honestly play at your comfort level. Each machine is themed like another region of the world, and all winning lines are backed by provably fair technology.
---
Plinko
---
This game is similar to the one you often see in arcades where you drop the ball and get prizes based on where it lands. Except on MintDice, when you drop the dice, you get the multiplier it lands on. Like the slot machines, there are four different Plinko dice, all of which have different multipliers on the bottom of the triangle, coordinating with the level of risk. The white dice have the slightest chance, while the red has the most. Supposedly you can earn unique dice skins once you reach a high enough level of play; more on this later. 
---
Bit.Rocket
---
Out of all the games we tried at MintDice, the coolest one was probably Bit. Rocket. In this game, you wager your money against a rocket launch; you need to try to cash out before the missile explodes. This game has many potentials for you to win big, and it can be fun to play with others because the last person to cash out before the rocket explodes a bonus. In addition, MintDice has a chat feature, and there are frequently people on the site who are ready to play games and chat throughout. This gives a nice social touch that is usually missing when gambling online. 
---
Sports Book — Coming Soon!
---
MintDice plans to open a sportsbook where players can bet on regular sports games as well as Esports. Although this hasn't launched quite yet, it should launch soon, and it will be cool to see how it turns out.
---
PowerMint — Coming Soon!
---
This is the second game on the website, which hasn't launched yet (if you count a Sports Book as a game) but plans to launch later this year. This is a lottery where you will buy a ticket, then hope for your winning number to be drawn like a typical lottery. The prize is in Bitcoin, though, which means winning just one Bitcoin could be a whole lot of dough!
---
Does MintDice Have Customer Service?
---
One thing we liked about MintDice is that the website does have excellent customer service. For example, when we contacted the support email, we could get a response within the same day. The Admins are also frequently in the chat room moderating, so you don't have to worry about being overrun by spam messages or people promoting in the chat.
---
Does MintDice Have A Loyalty Program?
---
This brings us to the next thing we like about MintDice. MintDice, even though it is an online casino only, has an excellent loyalty program that rewards you for using their site. Besides being able to use the Bitcoin faucet as much as you like, you can also earn Bitcoin for chatting in the chatbox and other things you do on the site. It seems pretty easy to advance between levels, and there is a star in the chatbox next to your username, which changes as you go. You can also earn cool features in the games like specialized Doge dice in Plinko. This is a reason to keep playing on this site.
---
What Currencies Does MintDice Accept?
---
This was our least favorite part about MintDice. Unfortunately, as of the writing of this article, MintDice only accepts Bitcoin for gambling on their site. If you are scared to risk your money, you can always play with the site's play money, FRD, but this isn't worth anything if you win big. This means that if you want to enjoy MintDice, you must own some Bitcoin to do so. This is unfortunate if you were hoping to spend some of your Ethereum or Litecoin on the site.  
---
Conclusion
---
Overall, MintDice seems like a fun place to spend your Bitcoin if you have some burning a hole in your pocket. However, it is still a gambling site that deals exclusively in cryptocurrency, which means it is risky to play. This is why we would suggest only playing with money on the site that you are sure you can afford to lose.
Comments