Utility Tokens Review | Digital coupons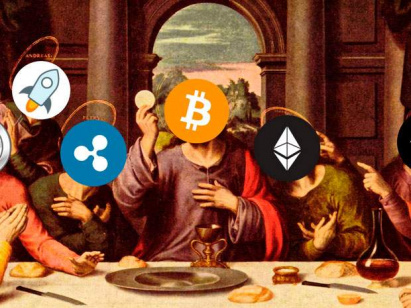 As bitcoin takes over the world, new cryptocurrencies are popping up like weeds. While the vast majority of crypto newbies are familiar with currencies like Ripple, Litecoin, and Ether – it can be hard to decipher what new coin offerings are worth the investment.
As of June 2018, there are more than 1,600 cryptocurrencies in existence and likely just as many Medium blogs plugging the projects behind these coins. So how does one know what currencies to invest in?
In short, there is no sure-fire way to decipher what coins will be worthy investments. However, a coin backed by utility offers consideration for long-term usage, thus presenting the opportunity for increased value.
Utility tokens, also known as user tokens or app coins, represent subsequent access to a company's product or service. While utility tokens are still considered an investment, the defining characteristic is similar to a "digital coupon" This digital coupon can be used toward the service in development. 
---
Adult Entertainment 
---
Adult entertainment website, Spankchain, raised millions in their coin offering by selling SPANK tokens that provide users access to live stream broadcasts. In addition to the direct utility, SPANK enables viewers to pay performers directly and avoid third-party fees and chargebacks. 
---
Crypto Exchanges 
---
Exchanges can also offer utility tokens. As of June 2018, the Binance coin, BNB, is valued at nearly $2B. BNB has had a steady rise in popularity because it is used on Binance to reduce fees – when using BNB, the Binance exchange fee is .05%, compared to Bittrex, which has a fee of .25%.
The trend of exchange utility tokens seems to be catching on. On June 12, 2018, LQDEX, an inter-blockchain trading platform, announced the LQD token. LQD can be traded on cryptocurrency exchanges. The LQD token pays a reward, and the LQDEX Network generates profits by charging commissions for trades and withdrawal fees and distributes profits to the LQD token holders as rewards. 
---
Social Platforms
---
Steemit, the blogging, and social networking website reward content contributors for posting, discovering and commenting on content. These rewards are called "Steem." Steem has been consistently popular, staying within the top 40 of Coinmarketcap since its launch in 2016. Unlike most digital currencies, users can gain earnings (Steem) without having to buy-in. 
---
Internet Browsers
The Brave Browser has revolutionized digital advertising. Brave Browser is a fast, open-source, a privacy-focused browser that blocks advertisements and trackers. Ads are anonymously matched with customer interests using local machine learning algorithms – resulting in less irrelevant ads. Users viewing ads will be awarded Basic Attention Tokens, BATs. BATs can be used for premium content or services on the Brave platform or traded for other tokens on exchanges. 
---
As more people search for ways to take control of their money, they'll turn to cryptocurrencies like Bitcoin and utility tokens. What utility tokens do you see the most value in? 
---
Ethan Reynolds
Comments