Paybis Cryptocurrency Exchange Review | Is It Safe?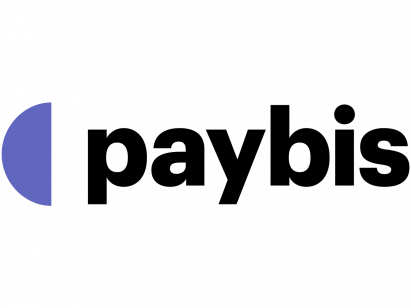 Have you been looking to own some cryptocurrencies but didn't know where and how to start? Paybis cryptocurrency exchange is designed for all desiring to hold and exchange cryptocurrencies.
Cryptocurrencies are taking off at a quick rate. 'Crypto' short for cryptocurrencies are virtual assets that can be transferred, used as means of exchange in places and jurisdictions where they are accepted, and can also be used as a store of value.
Cryptocurrencies became a thing after the mother of all of them, Bitcoin, birthed back in 2009. It took a while for the virtual asset to get its name out there, but the name caught on like wildfire when it did. Bitcoin hit its peak in 2017, where it rallied from previous lows of about $880 to heights of almost $20,000.
Commentators and pundits would then go wild, comparing the Bitcoin boom with the dot.com boom of 2000. Bitcoin millionaires sprouted almost overnight, with supercars and flashy clothes being flashed around for all to see. The highs of 2017 came to a crashing end in early 2018, though, with the Bitcoin value being cut by 80 per cent as the first market exuberance wore off.
What this proves is that Bitcoin, as well as other cryptocurrencies, are worthy investments and substantial assets to store your wealth in. Cynics are aplenty, though, and they always raise security, as well as high volatility concerns. These are credible yet manageable concerns, which is quite evident because the entire industry has not crushed on its foundation ten years since inception.
---
What is Paybis?
---
The obvious question in your mind at this point is what role Paybis plays in all of this. Paybis will play the role of facilitator as you embark on your crypto ownership and exchange journey. Paybis is a credible exchange that rivals some of the market's biggest names, such as Coinbase or LocalBitcoins.
The platform is quite pleasant to look at and superior in its architecture compared to its rivals. It is also quite easy to use, and fun to interact with. The platform gets many positive reviews, mainly because of the clear dashboard that displays every step of a user transaction.
The platform is also famed for having a wide variety of payment options accepted in exchange for a corresponding amount of cryptocurrency. A user can purchase cryptocurrency on the platform via credit card, Payeer, PerfectMoney, Skrill, Neteller, Advanced Cash, as well as bank transfers.
The platform also offers its users a diversity of virtual assets to choose from as they seek to make purchases. A user will have access to Bitcoin (BTC), Ethereum (ETH), Ripple (XRP), Litecoin (LTC), Bitcoin Cash (BCH), and NEO (NEO), all virtual assets supported on the platform.
---
How Paybis Works?
---
One of the most laudable features of Paybis is its ability to facilitate crypto transactions using debit cards and credit cards. This has placed the exchange ahead of the curve, especially among those who prefer card transactions.
Purchasing cryptocurrencies via debit or credit card on this platform is as simple as these four steps.
1. Have a wallet ready in which you will receive your Bitcoins. Virtual wallets are aplenty with some of the best being Ledger, Trezor, Blockchain wallet, and a host of others.
2. You then enter the number of Bitcoins you intend to buy on the platform's homepage. You can either specify the BTC amount or USD amount you plan to buy with your credit/debit card or determine the amount you intend to spend with your credit/debit card.
3. Ensure you complete the entire verification process by specifying your personal information and providing an ID upload; it's your first-time interaction with the platform.
4. After account verification, you will be able to make and receive payments quite seamlessly.
You can rest assured that your transactions, as well as your crypto holdings, will be safe on the Paybis platform.
---
Paybis Features
---
Paybis edges a whole host of crypto exchanges because of its top of the range services and features. One of which is its permitted limits. Paybis boasts the world's highest permitted limits, with users able to purchase amounts of up to $20,000 per transaction or $50,000 per month.
The platform also facilitates instant Bitcoin, Litecoin, Ethereum, BitcoinCash, and Ripple payouts. Users can also pay and accept payments from any jurisdiction around the world. The best of all though, is the platforms interactive nature, with the site offering round the clock support rated at 9.3 according to an independent Trustpilot survey.
Paybis has mostly succeeded in enabling anyone across the globe to buy, sell or exchange cryptocurrencies in a fast and hassle-free way, while also giving a set of options to transact with digital, fiat and cryptocurrencies. The platform has also made it easy for clients with its quick processing times and buzzing referral program with dozens of promotion tools.
Whenever in doubt, you can always interact with the friendly Paybis agents who will guide you through the entire process, from choosing your wallet, selecting your preferred payment method, as well as the verification process.
Though Paybis boasts of its services being accessible to people worldwide, some countries, as well as US states, are exempted from this. Paybis do not support several countries chief among them being North Korea, Iran, and Srilanka. The US states that Paybis does not cover are Washington (WA), Oregon (OR), Vermont (VT), Florida (FL), New Mexico (NM), Georgia (GA), Connecticut (CT), Hawaii (HI), and New York (NY).
---
Comments