Best Tools for Cryptocurrency Investor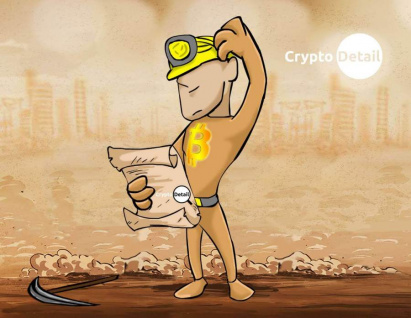 To make ICO investment you need to have an electronic wallet with bitcoins, ethereum, or another cryptocurrency. Also, and mostly the main thing, you are supposed to be able to carry out blockchain transactions.
Wallets
---
It would not be difficult for some guy to install a cryptocurrency wallet, keep private keys and proceed transactions, but for another man, such kind of actions would look like a sort of heroic deed. However, it will be the best and reliable way to store your cryptocurrency funds. The most widespread and winning the trust wallets could be Paxful, Myetherwallet, Cryptopay, Ledger Nano. 
---
Exchanges
---
The second way to store your cryptocurrency is through exchanges. It's more suited for keeping only a small part of your savings. Nevertheless, if you decided to become an advanced trader wrapping serious amounts of crypto, it is better to diversify your risks using 2 or 3 exchanges and thus protecting your investments from hacking. Well-known ones are yobit, binance and coinbase.
You can find other options and resources. In general, it must be clear. Let's go ahead. One question arises next - where to find information about initial coin offerings? 
---
Listings
---
For this purpose, there are special Internet services called ICO-trackers or listings. Such kind of sites publishes content regarding upcoming and ongoing initial coin offerings, statistics and information analysis. The top 3 list is the following: coin schedule, icorating, icobench.
---
Forums
---
You can find information about ICO investment projects directly on their landing pages. Crypto forums are also a handy tool. You have an opportunity to participate in discussions, get an expert opinion, talk with representatives of ICOs which are up to release their cryptocurrency. One of the most specialized is bitcointalk. 
---
Other media
---
If an initial coin offering project is about to enter the market "seriously and for a long time," their founders pay due attention to public relations and advertising, having a serious budget for that purposes. That's why surfing through youtube, facebook, twitter, telegram, Reddit and other services should bring a smart benefit for you as well. 
---
Scam
---
While finding ICO project to invest, you might run into a "scam". It's a kind of fraudulent scheme, a money grab. The main points on how to track a scam could be:
- muddy White Paper, Roadmap
- undetailed terms of investment
- a cloudy token idea and promises of profitability
- too many words instead of things done
- "usual suspects" as founders and experts
The biggest ROI is shown by initial coin offering projects related specifically to the further development of blockchain technology and services dealing with crypto. 
---
Final
---
Don't be scared to support projects with your ICO money, but do it intelligently. At the end of the article, it's time to remind self-evident things. First of all, do not invest your last money (credited money even worse), secondly don't put all your eggs in one basket. Thirdly, take the investment seriously, reading and exploring an initial coin offering from top to toe. Best of luck!
---
DaRe
Comments