Cryptocurrency Startup Listing Websites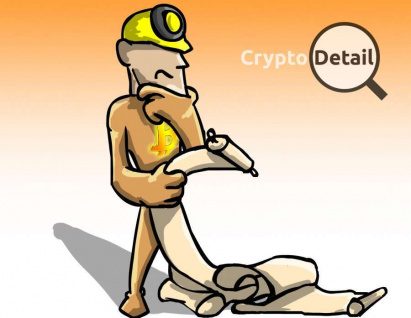 What are the best ICO listing sites that you use? Keep these Top 4 in your repertoire and immerse yourself into the culture of the cryptosphere.
Our readers know that we here at CryptoDetail love questions. After all, without asking, you will never know. And, like GI Joe always said, "now you know, and knowing is half the battle." But, before we digress too far back into the 80s, let's talk about one of the most popular questions we are asked lately "What are the best ICO listing sites that you use?".
---
Our first choice
---
Firstly, here at CryptoDetail, we embrace the spirit that first gave birth to the internet itself; sharing free information. So, we do not endorse any service which charges its users to obtain the same information those users could find for free within 5 minutes on Google.
As for specific places to find ICO listings with a mind for investments with profit potential, our first choice is clear.
Because of the stringent entrance requirements for an ICO /ITO project to be represented by our favourite crypto promotions company, AmaZix; that company's website is our # 1 place to find the best of the best in ICO /ITO projects anywhere in the cryptosphere. Actually, that's it; aside from surfing BitcoinTalk and Reddit; AmaZix is our go-to listing site for finding ICO /ITO projects with profit potential for token holders.
---
Listings
---
We move into those listing sites where projects can submit their ICO /ITO and /or pay to be listed. With the AngiesList style of admission, we must caution you to USE YOUR DUE DILIGENCE when looking for profit potential. Some of these listing sites are very thorough in reviewing the listed projects; others are not. So, again, find a site you can trust and use these others to make comparisons to perform your own due diligence when researching for your own investments.
One of the most popular listing sites in the cryptosphere is ICObench. The double rating system ensures an honest assessment of each project listed on this site. The "Benchy" rating takes the submitted material and runs it through ICObench's own algorithm to determine an automated rating. While that rating system may be fooled; or in some way be flawed; ICObench goes a step beyond and asks "experts" for their assessment as well. When an ICO /ITO project asks to be listed on this site, it is akin to posting on Reddit. As we all know, the players who live in the cryptosphere daily are ruthless. ICObench posts the average rating from the input from the "experts" on their site.

The three facets that can make or break a crypto project; Team, Vision, and Product; are assessed by the experts on ICObench to bring this rating system to the readers. This dual rating system is what makes ICObench our # 2 ICO /ITO listing site. 
---
Spots 3&4
---
Rolling in at # 3 is a different sort of listing site. TokenMarket is both a wealth of knowledge and a source you can trust. They periodically review and update their assessments of each. As far as we can tell; their information is spot on. It is definitely a site we use to research upcoming, new and mature ICO /ITO projects.
At # 4 we have an old favourite; CoinGecko. This is a traditional (funny to use that term with a cryptosphere being so young) ICO /ITO listing site. It is our go-to site for a quick crypto /crypto, or crypto /fiat, conversion, as well as our method of quick tracking all of the top coins and tokens that are the heartbeat of our beloved cryptosphere.
You asked for the ones we use. So, that is the list above. We use other sites on occasion to be sure. But, those are the CryptoDetail 4 food groups of ICO /ITO listing sites.
However, whether you are looking for profit potential as an investor, want to keep an eye on the status of the cryptosphere or have a project you want to see listed; you will need more than our big 4.
---
Community... The truth is out there. 
---
We at CryptoDetail are fully ingrained in the cryptosphere. We live in cryptos. We breathe crypto. And, we BELIEVE in the cryptosphere as a whole. The good, the bad and the ugly of this massive innovation we have all had a part in building. As such, we have to repeat our anthem when asked about research potential. Believe in the cryptosphere. Fox Mulder was fond of saying that "the truth is out there". That statement is no more true anywhere else in the history of humanity than in today's cryptosphere.
If you really want to find out what's hot, what project made a shit coin, and the latest token to hit the scene; go to the community itself. We already mentioned Reddit and BitcoinTalk, and those should be at the top of your list. There are tens (hundreds?) of thousands of daily users who discuss all things crypto. This happens 24 /7, and you can find the truth of any project on those platforms.
Be warned, both of those parts of the cryptosphere are blatantly and ruthlessly honest an intelligent. So, only go here to hear everything about a project, coin, token, app or platform that you could ever want to know; and more. However, as amazingly informative as those two communities are; there is one place where you can actually meet and discuss projects in real-time; Telegram. More commonly known as TG, this is an app you are going to want. Seeing a list of ICO /ITO projects is nothing compared to actually learning the nuts and bolts of each project while having conversations with the founders, coders, investors, and coin /token holders. Telegram is THE place to become a true citizen of the cryptosphere by interacting directly with the real players in our little world.
The truth is indeed out there. Listings are only the beginning of the road to that truth. So, keep those Top 4 in your repertoire and immerse yourself into the culture of the cryptosphere and you will soon know everything you could ever want to know about all of your favourite cryptos. 
---
Thanks for joining us for this exploration. Good luck on your own crypto journey. Happy HODLing!!!
---
Comments