Top 5 Desktop Cryptocurrency Wallets Review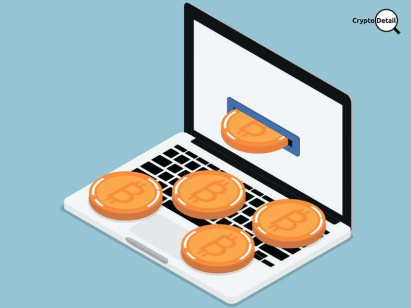 The widespread adoption of cryptocurrency is no longer a pipedream. Dozens of enterprises are working with public blockchains and countries are talking about issuing Bitcoin bonds.
However, to get real adoption, especially with people who don't know a thing about crypto, simple user experience is necessary. To that end, we're going to look at five wallets which not only offer a full suite of features but are designed to be easy to set up and use.
---
Exodus Wallet
---
Of the five wallets, Exodus has the most excellent UI (User Interface). The home screen allows users to see the total value of all of their assets and the percentage of their overall holding that each asset represents. It's a slick, intuitive layout that's very inviting.
Exodus is also functional. Through integration with Shapeshift, they can offer a seamless exchange process on over 80 assets. That means users can exchange their coins without having to send them out of the wallet. Exodus is also integrated with Trezor making it easy to secure coins on a cold storage device. Overall they offer support for more than 100 assets. A full list can be found on their homepage. In addition to serving as a great desktop wallet, Exodus is also available to mobile users.
---
Atomic Wallet
---
Atomic supports more than 300 coins. Because of that, they're a better fit for traders and investors who like to speculate outside of the top twenty.
In addition to their PC wallet, Atomic is available for Mac and Ubuntu users. Although their UI is useful, it's not quite as lovely and clean as Exodus's interface. However, what Atomic has that Exodus doesn't is atomic swap support built-in. While atomic swaps are not very popular at the moment, that could change any time. Also, instead of working with Shapeshift, Atomic lets their users exchange funds using ChangeNOW and Changelly.
As with all of the wallets listed here, the Atomic wallet creators do not have access to your private keys. The keys are encrypted and never leave your device. This ensures that only the intended user ever has control of the funds.
Finally, Atomic allows users to buy Bitcoin with a credit card through their wallets. This is a useful feature, especially as some of the more extensive exchanges, like Binance, do not allow for credit card transactions.
---
Jaxx Wallet
---
Jaxx stands out as it not only allows users to buy assets but sell them as well. This is a nice feature, as is its built-in block explorer. This will enable users to keep track of their transactions in-wallet without having to open up a web browser. The news feature is also built into the wallet, Shapeshift, for the seamless exchange of assets.
Helpfully Jaxx has customer support in case a user experiences any problems. This isn't a feature on most wallets, and it's certainly a good addition, especially for people just getting into crypto. Jaxx supports more than 80 assets. This is less than the other wallets, but for most people, it's probably adequate.
In terms of safety, Jaxx generates seed phrases for their wallets using a secure algorithm. This is important given a recent breach of security for Ethereum wallets. Hackers were able to steal more than $5 million worth of Ethereum after guessing the private keys. This happened because the secret essential generation technique was weak, and the hackers could capitalize on that. That wouldn't happen with Jaxx, making it the right choice for security. They also offer the option to secure a wallet, although this is useful only for local protection.
---
Electrum Wallet
---
Electrum is the old school Bitcoin wallet that has been around since 2011. It's a straightforward design with very few frills and a bare-bones UI. That being said, it's open-source and nearly a decade old. Its servers are redundant and decentralized, ensuring there is no downtime. Since the Bitcoin blockchain is continually updated, wallet syncing happens in seconds.
While Electrum is not nearly as flashy as some of the newer wallets, it still serves a purpose. It's excellent for creating a paper wallet or for installing on an air-gapped computer. Also, given its long history, it's likely that Electrum will survive well into the future. It's expected that no matter how fancy the new wallets get, there will always be a niche for a straightforward, foolproof alternative. Electrum has a reasonably active community on Reddit, in case a user has any questions or concerns.
---
Guarda Wallet
---
The final wallet on our list, Guarda, is useful because it has a Chrome extension and can function in a way similar to Metamask. An investor can use it to interact with Dapps, especially those on the Ethereum blockchain. That facilitates the buying and selling of assets, in particular, ERC20 tokens and NFTs.
Another exciting feature of Guarda is that it allows for users to stake their coins. This is a unique feature that is so far not available on most other wallets. Guarda supports about 40 coins as well as the whole suite of ERC20 tokens. A full list of supported coins can be found here.
In addition to the Chrome extension, Guarda is also available for iOS and Android. Like the desktop version, the mobile wallets have a friendly UI and are easy to use. The final interesting feature of Guarda is that it allows users to quickly and easily create their tokens. This is a unique feature, and while there's probably not many people who need it, it's nonetheless a novel idea.
---
Comments