Best Cryptocurrencies to Invest in 2023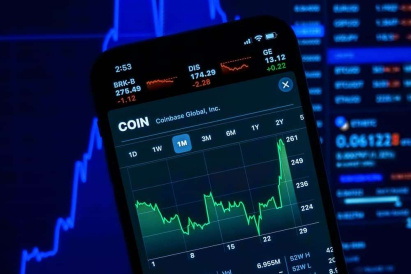 The cryptocurrency market has come of age and is making headlines all over the world. From Bitcoin (BTC) and Ethereum (ETH) to USD Coin and XRP, there are big rewards for smart investors in the market.
Furthermore, thousands of cryptocurrencies are circulating in the market, with significant gains in the first half of this year. However, summer 2021 has been a nightmare due to various reasons.
China's crypto exchanges and trading law review cast shadows on the market as prices plunged downwards. In addition, market volatility and the number of cryptocurrencies trading on exchanges are factors challenging prospective investors. To help you get your bearings, here are a few cryptocurrencies to buy and hold in 2023.
---
Bitcoin (BTC)
---
October 2021 price: $55,465.53
Market Capital: $1.01T
Created in 2009 by Satoshi Nakamoto, Bitcoin is the most established cryptocurrency in the market. According to coinmarketcap, the coin has a market capitalization of $1.01T, making it the most valuable digital currency. Bitcoin price had a bull run and traded at $64,863 on April 14, 2021, representing an all-time high. 
Furthermore, the price soared due to events involving Tesla's adoption. In early May, speculations about government regulations led to a price dip. 
However, the bitcoin price surged back to $50,000 in early September, suggesting another all-time high before the end of 2021. Many analysts believe Bitcoin will become the global reserve currency and attain much higher levels. In addition, the co-founder of Morgan Creek Digital Assets, Anthony Pompliano, believes the coin could hit $500,000 before the end of the decade.
Ethereum (ETH)
---
October 2021 price: $3,640.51
Market Capital: $429,003,295,532 
Ethereum is another open-source blockchain technology and cryptocurrency that experienced tremendous growth in recent months. Developers use the network to build other blockchain products such as decentralized finance (DeFi), non-fungible tokens (NFT), stable coins, etc. 
The currency recorded a massive growth in recent months due to institutional investors and more acceptance from businesses. Although the coin endured a torrid September, it rallied and closed the month on a high. 
On September 30, 2021, Ethereum opened the day at $2,851.06 and closed at 3,047.08, representing a 5.23% increase. As long as Bitcoin price Bull Run continues, prospective investors should consider Ethereum because it is the second-largest cryptocurrency.
---
Binance Coin (BNB)
---
October 2021 price: $436.84
Market Capital: $73,448,686,673
The fast-tracked usage of Binance Smart Chain and rising trading volumes in the crypto markets boosted price predictions for Binance coin. The smart chain aims to rival Ethereum while offering low transaction fees and high-level of scalability. 
Binance Coin is the third-most-popular digital currency designed to serve as the backbone of the ecosystem. Binance CEO Changpeng Zhao said in a recent tweet that the digital coin plans to overtake Ethereum due to its inclusive DEFI ecosystem. 
While Binance coin currently trades at $435.29, it could peak at $511 at the end of October 2021. Keep in mind that the market is volatile, and any major news could determine its future prices.
---
Cardano (ADA)
---
October 2021 price: $2.29
Market Capital: $73,319,833,754
Cardano is a third-generation digital asset developed to eclipse ETH and BTC with better services. Charles Hoskinson built the coin with a proof-of-stake consensus mechanism to deal with scaling, governance, and promote decentralization. On January 1, 2021, Cardano opened the day at $0.1814. By January 16, the coin doubled in price and peaked at $0.3654.
Steady progress followed ADA, and the coin traded at $0.9439 in February. On April 14, ADA price rose to $1.56 and $2.46 on May 16. In September, the currency recorded an all-time high when it peaked at $3.10 but dipped to $2.20 following China's crypto regulations. While ADA currently trades at $2.28, it promises a bounce back in October.
---
Solana (SOL)
---
October 2021 price: $164.89
Market Capital: $49,372,423,052
The Solana Foundation focuses on making decentralized finance (DEFI) accessible to users on a larger scale. The currency is one of the best Defi networks and performing assets in the market. On August 15, the coin had an intraday low of $43.425% rise, peaking at $54.63 before the end of the day. Furthermore, the currency soared by 28% the following day and rose to $68.82.
In September, Solana recorded an all-time high and peaked at $213.47 when other digital assets dipped in performance. In January 2021, Solana traded around $6 and closed September at $141.360, making it an ideal portfolio addition for investors in October.
---
Ripple (XRP)
---
October 2021 price: $1.08
Market Capital: $50,589,838,538
Ripple (XRP) is one of the most intriguing and foremost cryptos in the world. The XRP currency runs on RippleNet, a digital payment platform supporting currency exchange and money transfer networks. Ripple started the year at lows but rose above the $0.40 resistance on January 30, 2021. 
After the breakthrough, the coin traded between the $0.40-0.60 ranges from January to April. The currency began a strong uptrend on April 5, where the price peaked at $1.80 due to court rulings in favor of XRP. 
With recent court rulings and a recent ripple partnership with Lemonway, October looks promising for prospective investors. Lemonway is a payment gateway for marketplaces in Europe.
---
Dogecoin
---
October 2021 price: $0.2493
Market Capital: $28,805,491,719
Started as a meme currency in 2013, Dogecoin is one of the most popular digital assets in the world. However, Dogecoin didn't gain much momentum until the start of 2021. In 2021, the coin gained momentum and became everyone's favorite, including Elon Musk, the CEO of Tesla, due to the hype generated by social media. 
But in April, the currency recorded a massive rally peaking at $0.74 before the market fell. In addition, on May 8, 2021, the coin reached a record high of £0.5274. In 2017, Dogecoin's price was $0.0002 but closed the day on September 30, 2021, at $0.20, representing an increase of 101,800%. With the number of big names promoting the currency, October presents profit-making opportunities for investors.
---
Conclusion
---
Now that you know the top 7 cryptocurrencies to buy and hold in 2023, keep the market volatility in mind. This year, Cardano, Bitcoin, Ethereum, XRP, Solana, Dogecoin, and Binance coin bullish runs. However, Cardano launches its smart contract in October 2021, making it attractive to prospective investors. If you're looking for portfolio additions, consider investing in these digital assets because of their profit-making opportunities.
---
Olayinka Sodiq
---
Comments