Tether Price Prediction 2023-2024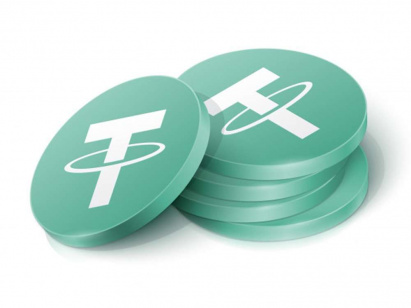 Cryptocurrencies continue to experience a massive price increase of over 1000% in 2021. However, the Tether has managed to remain stable despite the phenomenal rise experienced by other cryptocurrencies.
Interestingly, the Tether (USDT) is a stable coin, but will it remain stable for the rest of 2023 and beyond?
Tether is a stable coin backed by the US dollar, exchanging theoretically for $1: 1 USDT. It is the fifth most traded coin and a stable coin with the largest market cap of $57.75B and the most significant traded volume of $238.07B when writing, outperforming Bitcoin, Ethereum, Binance, and ADA.
---
Bitfinex: Tether (USDT) Parent Company
---
Tether was developed in 2014 by J.R. Willett, Brock Pierce, Reeve Collins, and Craig Sellars. Due to its value pegged to a dollar, it quickly became the cryptocurrency of choice for surviving the bearish cycle rather than converting to FIAT currencies.
This is not to say that Tether has had a smooth ride bearing in mind the scandals between Tether, its parent company (Bitfinex), and the New York Attorney general's office first, there's the claim by the New York Attorney General's office that the Tether provides a way of manipulating the Bitcoin market and enriching a select few.
This primarily was the cause of Bitcoin losing more than 45% of its value in December 2017, plunging the cryptocurrency market into a yearlong bearish cycle. Before the market crash, Bitfinex, Tether's partner, was hacked, stealing 120,000 BTC ($31 million as of Nov. 2017). This had a severe impact on Tether but did not dissuade investors from trading the USDT due to the numerous advantages it offers.
---
A Possible Journey To New Heights?
---
Will USDT ever grow beyond $1? The primary purpose of creating the Tether is to provide a haven for cryptocurrency investors during the bearish cycle; serve as a gateway to enter the cryptocurrency market by acting as a virtual USD for exchanging other cryptocurrencies; and a means of making payment and exchanges worldwide without dealing with high transaction fees, or delay in money transfer; hence, its value is pegged at $1.
Maintaining a $1 value for USDT in the face of rising or falling cryptocurrency prices, every USDT in circulation is backed by a dollar in the bank to serve as liquidity. Based on this, will the USDT experience new heights like Bitcoin, Ethereum, and other altcoins?
---
2021 Price Outlook
---
USDT is supposed to maintain a stable price at $1 as a stable coin; still, USDT experiences minor swings fluctuating with differences less than a fraction of a cent. Its all-time high was $1.06, while its lowest price was $0.97.
Although predictions about Tether's upward price movement do not seem likely, data obtained from the TradingBeasts' Tether Prediction page shows that the price of USDT could hit an all-time high of 1.09 in May while maintaining an average price of $1.2827. Hence, it could maintain stability for the rest of the year.
---
Q2 Price Prediction
---
Data obtained from TradingBeasts forecast 60% growth from $1 to $1.6 in the second quarter of the year; however, Tether has so far remained stable in May, fluctuating between $1 and 0.9998 in May. It is believed that Tether will maintain this relative stability by the end of the second quarter. However, TradingBeasts is optimistic of 6-% growth for USDT in Q2 of 2021 while settling at an average of $1.2827, representing 20% growth.
---
Q3 Price Prediction
---
As a stable coin, Tether will maintain its stability hovering between $0.9998 and $1.0101 in Q3 2021. Trading Beasts believes the USDT will experience a price shift representing 50% growth and a likelihood of falling to a minimum price of 1.086 but settling for an average price of $1.2.
---
Q4 Price Prediction
---
In the last quarter of the year 2021, it will still maintain its stability. Still, following Trading Beast's price prediction, the price of USDT will hover between $1.09 and $1.9, maintaining the same prediction range with 2nd and 3rd quarters, respectively.
---
2022 Price Prediction
---
2022 may be a turbulent time for Tether as most central banks worldwide prepare to launch digital versions of their fiat currencies to provide cryptocurrency investors an alternative means of entering the cryptocurrency market with seamless monetary transfers.
China is at the forefront of launching a digital version of its yuan, already rolling out test versions; however, the US seems to be in no rush to achieve such a feat, probably due to the already existence of USDT, USD coin, and other US-denominated stable coins.
As the most traded stable coin, the USDT would likely maintain its value pegged to a dollar but will experience lower trading volumes due to competitions from digital central bank currencies and other stable coins that may gain ground. Data from Trading Beasts also forecast the USDT maintains a steady price fluctuation between $1.086 and $1.598 in 2022.
---
Tether Price Prediction for 2023 And 2024
---
Although Tether may not maintain its position as the fifth most traded cryptocurrency by 2023 and 2024, it may likely experience a slight price drop, exchanging 1 USD to 0.95 USDT in 2023 and 2024. However, it is expected that the Tether will maintain a stable price fluctuation between $1.086 and $1.596 in 2023 and 2024.
---
Technical Analysis
---
Tether shows a stable price movement on the chart with occasional price peaks between $1.005 and above $1.01 between July 2019 to May 2021. It is expected that Tether will continue to experience this stable price movement with no sudden deep or peak while maintaining its trading volume for the rest of 2021.
---
Fundamentals Analysis
---
Tether has maintained relative price stability despite the controversies surrounding it. Such disputes include lack of decentralization and the successful evasion of calls for auditing Tether.
However, the entrance of Central bank-backed cryptocurrencies might be a game-changer forcing USDT to suffer a slight dip. On the other hand, the Tether may manage to maintain its dollar peg and keep its position as the leading stable coin if it continues to meet users' needs, charge competitively low transaction fees, and maintain a fast transaction rate despite the volume of transactions it experiences expanding across other blockchain networks.
---
Final Words
---
Tether has maintained a $1 peg as a stable coin using various manual means to regulate its price. Despite the entrance of new players in the stable coin space, it is hopeful that Tether will continue to maintain its position as the leading stable coin and will continue to remain a haven for cryptocurrency investors during bearish cycles.
---
Michael Kuchar
---
Comments