Top Indicators for Cryptocurrency Investment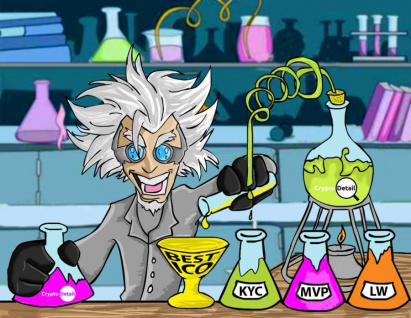 Let's find out some most valuable characteristics figuring out the potentially profitable ICO.
Limited Whitelist
---
Recently it is becoming more popular for ICO to limit somehow an access to buying its cryptocurrency. It might be a mandatory pre-registration, a limit on the maximum amount of individual investment and a digital queue for the right to buy tokens. At first glance it may seem to be irrational to limit incoming investments. But if you think for a while, you can understand the mechanics of this approach. The project thus is trying to find wise and loyal investors and protect their investments against ICO token price fluctuations. Such a way also allows to prevent blockchain overloading and develop a harmonious atmosphere within the community.
---
KYC
---
Nowadays a cryptocurrency is increasingly becoming an opportunity to pay for criminal activities, illegal goods and services and to be one of the money laundering ways. It's more tricky to do if ICO investment project is dealing with KYC. Know Your Customer is a process of identifying personal data, when a private person (potential investor) has to provide a number of documents confirming his identity. Of course such a process can delay the processing of transactions, taking your time for doing electronic paperwork, but also can make the cryptocurrency a legal, simple and convenient means of payment in the near future.
---
MVP
---
One of the leading indicator of potentially profitable initial coin offering project is is an existence of a working prototype. The real good one ICO barely enters the investment market with a raw product. MVP (Minimum Viable Product) shows you whether the project means business. Keep also in mind that a large number of ICOs have not standard MVP according to a generally accepted business practice. An existing program code (so-called forks) is often being used as a basis for a new initial coin offering projects. 
---
One last thing is about to be born. A really good initial coin offering project exactly knows how, when and why. We are talking about collecting of investments. It is a good sign for investors if a project tends not to take away all possible ICO money from the market, but only attract as much as needed for development.
---
DaRe
Comments