Hashflare Cloud Mining Review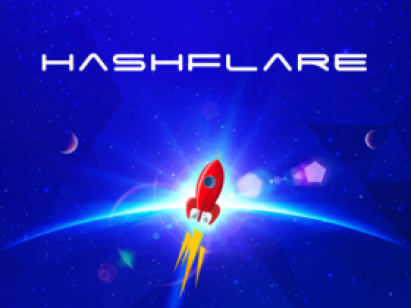 In the crypto sphere, there are no "mints" printing our money. To create cryptos we must "mine".
Generally, this is done with various software programs or specialized hardware. Miners work alone, or, for a better profit margin, through what is known as a "mining pool".
---
Cloud mining 
---
The other alternative is "cloud mining". This is when the "miner" is not actually mining at all. Cloud mining is paying someone who owns the expensive hardware needed for a large mining operation to support their efforts; in return for a portion of the proceeds.
As there are many opportunities for scams, We do not generally recommend cloud mining. However, there are some reputable companies out there offering this unique service. HashFlare.io is one of those companies.
---
HashFlare history
---
HashFlare is owned and operated by an Estonian company called HashCoins. This company manufactures ASIC mining hardware that holds a solid reputation in the cryptosphere. The company opened HashFlare cloud mining in 2015 to offer customers a cheaper alternative to the massive cost of an outright purchase of hardware. As with any other operation, HashFlare has had a few dissatisfied customers throughout the years. However, their overall reputation is good; and, the payouts are ongoing without fail. Of all of their customer comments and reviews, the only real complaint We have seen is that their fees are a bit steeper than most. But, as with any business; you get what you pay for. As I said, there are a ton of scams in the cryptosphere. So, paying a small amount to get scammed or wait months for a micro payout is not a reasonable option compared to HashFlare's proven reliability. 
---
Pros and cons
---
Pros:
HashFlare offers immediate payouts if hash power is purchased with Bitcoin.
They offer unlimited contracts, meaning, although the contract is of a one-year duration; you can buy as many as you want; giving you that much more profit in the long run.
HashFlare has an affiliate program, allowing you to make more money without more cost.
Cons:
The recurring maintenance fees for Litecoin and Bitcoin are more expensive, especially during periods of high traffic on those two blockchains.
HashFlare charges a commission fee when you make payments via wire transfer.
Their FAQ section is far too short for my tastes listing only fundamental, general information; instead of detailed specifics. 
---
A

ccessible to everyone  
---
However, HashFlare's cloud mining opportunity makes cryptocurrency mining accessible to everyone. There is no need to buy expensive and complex mining equipment or learn how to use it. Their stated goal is to make mining accessible for all users around the planet, regardless of age, background or financial status. You only need to select the desired hash power and generate revenue right away with the HashFlare cloud mining service. Earnings with cloud mining become more predictable with HashFlare than it used to be during traditional bitcoin hardware mining, allowing you to incorporate those earnings into your finances and budget as a solid plan. 
The hash rates start from as little as 10 GH/s, so you don't need to invest a lot of money to join in the fun as their base prices start at around $1.20.
The HashFlare data centre and mining operation are located in a hi-tech, modern facility, where the room temperature and moisture are constantly monitored according to industry standards. This ensures maximum hash power capacity without the danger of overheat. 
---
Multicoin mining
---
Many cloud mining operations focus on mining a single coin. However, with their in-house production facilities giving them all of the most up-to-date hardware they need; HashFlare offers mining of bitcoin, Litecoin, Ethereum, zcash, and dash; allowing you to be involved with the blockchain of your choosing. That selection of coins comes from the Scrypt, SHA256, Ethash, Equihash, and X11 algorithms running on the GPU equipment provided by HashCoin. The contracts are all available from 24 hours of contract time until lifetime access, except for Ethereum and Zcash where the length of the contract is maximized in 1 year. 
---
Hashfoare instant payouts
---
The cloud mining results at HashFlare show up on your account immediately after payment confirmation, and you will receive the first payout just 24 hours after the first block is mined. You can choose the withdrawal methods from bitcoin, credit cards, and wire transfers. The HashFlare mining contracts can be signed from one day up to unlimited time. You are free to use HashFlare services as long as they wish to do; there is no time limit applied. Your contract will allocate the hash power you purchase directly to the mining pool as long as you wish to contribute.
At HashFlare, you can join any mining pool they offer; and choose the most profitable combination of coins by your needs and preferences. Then, the mined cryptocurrencies are distributed among the HashFlare pool of customers based on their share at the company, using the PPS method. 
---
Conclusion
---
HashFlare is a cloud mining service with a proven track record for making profits for its users; and, just as importantly, for actually paying out as promised. 
So, while our own preference is for small-scale software pool mining; HashFlare is one of the companies that allows those who are less tech-savvy to profit in the cryptosphere; growing our world; one BTC at a time. This reliability and proven track record get HashFlare a big thumbs up from this writer; along with a recommendation for our readers. If you are getting into the cryptosphere or are ready to take that next step; HashFlare is a cloud mining operation you can trust to give you superior service, and that bit of profit you are looking for to help your crypto asset portfolio grow. 
---
Good luck on your crypto journey. Happy HODLing!!! Check more details at HashFlare website. 
---
Comments