IQ Mining Review | Approved Crypto Cloud Mining
There are few cloud mining service worth talking about since most of them tend to fold up within a few months of launching their services. IQ Mining proved to be an exception.
cryptodetail.com
Personally, I am of the belief that; everyone on the blockchain/cryptocurrency train is out here to make some cash. Except for Satoshi Nakamoto of course.
I know quite alright that some claim to do it for the betterment of humanity and whatnot. The question is are they making money? A simple yes or no answer really. However, you will find out that 99% of the time the answer is YES. 
Anyways the point I am trying to prove is that making money is a major driver of the cryptocurrency industry. 
Anyone used to cryptocurrency knows that the best way to earn yourself some solid cash is to mine crypto-coins or launch your own cryptocurrency. Mining has however been the most popular option. 
Going by the basic definition of mining, the process does seem like an easy one. I mean its all about buying some hardware install some software, set things up and sit back and watch the coins roll in. Going by this alone, anyone who can set up a sounds system should be able to set up a mining farm. 
In reality, the opposite of this is true. Mining involves some use of sophisticated software, and also when the troubleshooting starts, you need to have enough technical experience to handle it. There is also the issue of electricity and country regulations. Putting all these together makes mining crypto without truly taking the time to invest in it nearly impossible.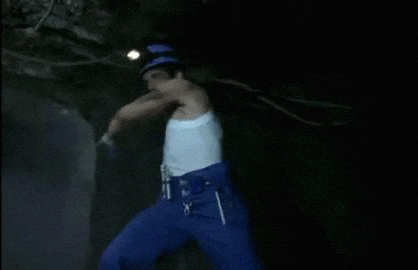 However, as the saying goes, where there is a will, there is a way. If you are know how web hosting platforms operate. You must have heard the term cloud hosting. The basic definition of this is that, instead of having your data hosted in one single fixed location, with a cloud hosting account, you will be having access to use a huge connection of system servers, which are interconnected to form a single usable resource. 
Now bringing the idea of this to mining. Apart from Bitcoin and some other coins, it is no news that a common CPU/GPU is capable of letting you mine some cool coins. Also, the more the hardware power working together, the more the chances of mining the right block and making more money in the process.  
This connection of multiple mining tools, cutting across several locations is what forms a cloud. So when you hear the term cloud mining, just know that you are renting a space on this huge network, connected together. 
One mining services we have come to notice over time (2year!) is IQ mining. Since its inception, the mining service has grown exponentially and has garnered itself some excellent reviews. In this IQ mining Review we will be taking you through all that is to be known about this mining service. 
A Brief Introduction to IQMining
IQ mining is a crypto mining investment platform which came into existence in 2016. Since its launch, the platform has grown into something worth talking about. 
For those who got scammed online before, one thing you will always look out for in your consequent investment is a name. 
Going through the IQMining page, and several IQMimimg Reviews across public forums, for now, no key individual name has been given, and it seems whoever is behind IQMining favours the word "TEAM". The only two names we are able to get from the website are: George Virsky, IQMining Engineer and Brad, a tech support. 
So in this IQMining review, we are sorry, we won't be mentioning any key person's names. That being said, IQMining is said to have about 50,000 active users, who have rented about 857101 Total power (scrypt), MH/s and a total payout of $4974424 within a period of two short years. While using the platform you can mine more than 100 popular cryptos. 
How IQMining works
IQMining is basically a pay as you go form of  Leased hashing power clouding mining platform. While on the platform, you will have access to a wide network of data centres, which you will be able to tap into for Mining, depending on your Hash Power. So the more the network size you are looking to employ for Mining purpose, the more the Hashing power you will have to pay for. Also, the higher the Hashing power you have paid for, the more profit you should be looking forward to. 
While on the platform, you will be provided with access to tools that mine a large range of crypto coins and token. For now, the IQMining platform offers to mine for about 100-150 altcoins, depending on the plan selected. 
The most popular altcoins on the platform right now are: Zcash, Dash, Ethereum, Litecoin and Monero. These altcoins are considered to be the most profitable ones to invest in right now, so for avid miners on the network, this is a good list. 
Once the altcoins are fully mined, the platform helps with exchanging them into bitcoins, which are then sent to the attached wallet address. 
IQMining made it known that in order to reduce cost, the profits, income and investments are being secured making use of smart contracts. Massive data centres are also being used. They also claim to mine using their hardware (no rent) also power consumption and delivery time frames are protected by smart contracts. 
As a result of this, you can rest assured that your return on investment will be three times more than other cloud mining services. 
So far, a simple break down of how IQ Mining operates is all follows. 
A. The IQMining service owns its data centres, and mining tools, which it rents out in exchange for hashing powers. 
B.  The power owned by IQMining is now being used to mine a selection of the most profitable altcoins.  
C. The mined altcoins are then traded for bitcoins which in turn get transferred to users personal wallets. 
So once you decide to buy into any of the five listed plans, you have nothing to worry about. IQMining does all the heavy lifting for you while you sit back and count your coins. 
Available Plans
Currently, IQMining has five plans which can be bought into. 
Mining strategy:10 major coins
Minimum Hashrate:1 MH/s
Maintenance fee:0.005 $1 MH/s / 24h
Hardware:IQ mining SCRYPT
Payout:every day in LTC
Availability:In Stock
Contract duration:lifetime
Contract price:from $1.6 per 1 MH/s
Historical profit:47% a year
Mining strategy:100-150 altcoins
Minimum Hashrate:1 MH/s
Maintenance fee:0.005 $1 MH/s / 24h
Hardware:IQ mining SCRYPT
Payout:every day in LTC
Availability:In Stock
Contract duration:lifetime
Contract price:from $1.6 per 1 MH/s
Mining strategy:10 major coins
Minimum Hashrate:10 GH/s
Maintenance fee: 0.0019 $10 GH/s / 24h
Hardware: IQ mining SHA-256
Payout: every day in BTC
Availability: In Stock
Contract duration: lifetime
Contract price: from $0.6 per 10 GH/s
Historical profit:73% a year
Mining strategy:100-150 altcoins
Minimum Hashrate:10 GH/s
Contract duration: lifetime 
Maintenance fee:0.0019 $10 GH/s / 24h
Hardware:IQ mining SHA-256
Contract duration: lifetime 
Payout:every day in BTC
Contract duration: lifetime 
Availability: In Stock
Contract duration: lifetime
Contract price:from $0.6 per 10 GH/s
Historical gain:128 percent per annum
Mining strategy: ETH mining
Minimum Hashrate: 0.1 MH/s
Availability: In Stock 
Maintenance fee: Nil
Contract duration: lifetime 
Hardware: GPU Rigs
Minimum Hashrate: 0.1 MH/s 
Payout: every day in ETH
Availability: In Stock
Contract duration: lifetime
Contract price: from $1.6 per 0.1 MH/s
Historical gain: 60 percent  a year
Payment Methods 
BTC, LTC, Zcash, Paypal, Webmoney,  Perfect Money, Credit/Debit Cards, kiwi, wire transfer etc. 
How to get started
To get started on IQMining, you need to visit the home page located at IQMining.com. 
On the home screen, you will find the "START MINING NOW" button. 
Once you click on this button, you will be sent to a form page. Here you will input all your personal information. 
Since IQMining does not provide its services to the Non-US resident, you are required to check a box at the bottom of the form to make sure of this. 
Once you have filled the form, the next thing to do is visit your email and verify the email sent to you. After that, you can login to the platform. 
Buying your first mining power on the platform is quite straightforward. 
At the top of the dashboard, you will be presented with a list of plans to select from as well as the amount you will be making per day in USD on every MH/s you buy (hash rate). 
The option to buy is located on the left side of the dashboard. 
Once you click on the "BUY MORE MH/s" button you will be transferred to another page where you will make your payments. 
Conclusion 
Although IQMining is taking some negative heat on some major review platforms. So far all negative reviews we have gone through are based on logic and no actual proof of them being a scam has been presented so far. 
Generally, cloud mining has a history of not performing well. Taking into consideration the drastic drop in price major coins have been experiencing since the start of the year, crypto mining might not be the right call at the moment. 
However, if IQMining claims to deliver a profit factor which is three time what you will get elsewhere. This makes them the perfect choice for anyone looking opt-in for cloud mining. 
---
Joshua Dylan
More articles
Is Cryptocurrency Mining Profitable?

Posted in Crypto Mining on Jul 07, 2018

Here at CryptoDetail we get constant questions about all manner of crypto related subjects. One of the most frequent questions we receive is whether cryptocurrency mining is profitable?