Day Trading and Swing Trading with Crypto Bots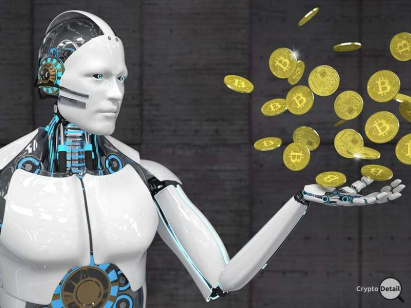 Crypto trading bots are automated computer programs that buy and sell cryptocurrencies at the time you have set. Let's consider key crypto trading bot features.
For those of you who started out trading with stock and forex trading, trading bots (expert advisors-EA) shouldn't be new to you. And for a sure majority of us fell for scam vendors of these EA and custom indicators. I could remember one time I got an email about a custom indicator that makes 100 pip daily from scalping. The drawdown was extremely low. After going through the website and even checking out videos on the site, all I saw was $$$$. I went to my favorite car dealer website, checked the price of a car I wanted, and I even called my exes to "check-up" on them. Long story short, the bot only work in a trending market, and any sideways or ranging market will wipe out your account. For those who don't know, the trending market is rare, and most times, you will have a ranging or sideways market. Fortunately, for me, I had little money on me then, so I learned my lesson well. Now, I make sure to do extensive research before buying or using any indicator or bot. This attitude has helped me much when it comes to picking the perfect crypto trading bots, and this is what this piece is about.
When selecting a crypto trading bot, some key factors must be considered. These factors can not be overlooked; usually, it is what makes the difference between a competent trading bot and a bad one.
---
Things to Consider Before Buying a Crypto Trading Bot
---
1. Ease of Use
---
Just because it is a bot that doesn't mean it should be complicated. It is a bot that should make it easy and straightforward to use. Remember, the work of a bot is to make tasks otherwise done manually, secure, and automated. Any bot which can't be operated by merely going through a short video or just scanning through the user interface should be avoided.
---
2. Reliability
---
Bots are designed to be better than humans when it comes to making decisions. They don't show emotions. Once programmed, they make trades without excuses. This is, of course, if you are using a reliable bot. A bot that crashes in the middle of a deal or goes offline or worse start making trades out of the set parameters will destroy your account faster.
Sadly you can't know if a bot is reliable until you use the bot. This is where your internet research skill kicks in. You are certainly not the first person to use the bot. Therefore, finding reviews and comments relating to the bot shouldn't be a problem.
---
3. Profitability
---
Well, this usually depends on whether the bot is already preprogrammed to make "profitable" traders for you or not. Some bots are just helpers. What they do is to help you make traders while you are away. The trade made by them are usually based on the strategy you program them with. On the other hand, some bots are designed not only to make your trading automated. They are also intended to take over your trading completely. You just need to install them and sit back and count your money. If your bot belongs to the latter class, then you need to do your research well to find out if such a bot is worth its money.
Instead of wasting money on a losing bot, research of about 30 minutes. Check forums, Q and A websites, blog comment sections. This will save you lots of headaches. Remember, the bots are not cheap. Now add the cost of getting a losing bot to the amount of money you will lose while using it.  
---
4. Highly Recognised
---
There is nothing wrong with interesting new business, but if you are like me, I always like to learn from other people's experiences. What a loss of $50,000 will do to me emotionally will surely differ from what it will do to an average person. As such, don't gamble your money trying out new services. When it comes to using a bot for trading, only stick with the known names in the industry. As a rule, if all you can find about the bot is a blog post that looks too good to be true, stay away from such bots. Only trust comments made in public places (forums, mainly). Also, if it sounds too good to be true, you are almost always right.
---
5. Transparent
---
The major selling point of cryptocurrency and blockchain technology is the fact that it is open. As such, any form of foul play is exposed to the whole community. This same standard should be kept with a crypto trading bot. Any bot that is claiming some sort of super-secret inside information should be ignored. A bot should work based on well-programmed mathematical equations (I think), so it should be plug and play.
Also, don't buy any bot without a face to it. From experience, anything online that doesn't have a real look behind it is usually always a scam. So only stick with a bot that has people with real names and addresses behind it, especially if you are paying for such bot. You don't want to get sucked with a bot without technical support.
---
6. Security
---
The crypto industry is plagued with hacking incidents and attacks regularly. You don't want to take any chance with your safety in the crypto space. For now, you might think it doesn't matter since you don't even have much in your account, but what if you turn out profitable? You probably would have forgotten that you were previously careless with your account. This is why you need to make sure whatever you are connecting your trading account or wallet needs to be secure.
New trading bots are significant targets of hacking attacks and pinching. This is why you should try as much as possible to stick with the established bots.
Since it is practically impossible to tell how secure a bot is, you might have to depend on reviews and comments from other users to ascertain this.  Do your research.
---
7. Mobile Friendly
---
The world has gone mobile, and any technology not attempting to cater to this should be avoided. Although, a mobile interface can be limiting, still there needs to be a way to monitor your bot on mobile. You won't be on a big screen always. So your bot needs to be mobile-friendly.
In conclusion, a trading bot is not something you would buy or download and start using immediately. You need to test the bot extensively. Winning the first few trades is never a guarantee of success. Don't fall for that trap. A test of at least six weeks is recommended. And when you finally decided to start trading with the bot, begin with little money, something you can afford to lose — best of luck.
---
Comments