8 Best Crypto News Apps for Successful Portfolio Tracking and Updating Knowledge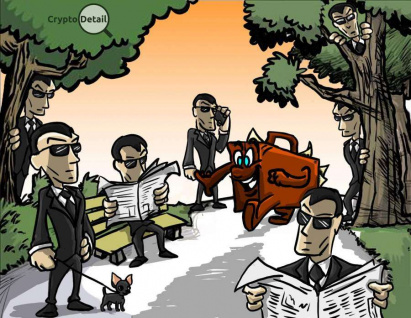 Keeping track of your cryptocurrency investment is not only the smart thing to do. It could add "new money" to a list of your titles.
For those who don't know, "New Money" is simply money that can't be traced back to the previous generation. Old money, on the other hand, is generational money. 
The massive northward projections in crypto coin prices in the past few months has created several new money owners, and using best crypto news apps helped them well. So if your deadbeat cousin suddenly comes into town with a G63 Benz, dressed in a $1000 suit, don't be too quick to tag him a dealer, pimp, or any other questionable names.
He might have made the right cryptocurrency trades, monitored it, and cashed out his profit.
Being able to monitor your Crypto trade portfolio and market prices could be the difference between you being the favorite uncle/aunty or "that" uncle/aunty. You want to be cashing in some profit when your position in the market gains about 50 percent, especially when it's just a few days or hours after you made the trade.
Since the Crypto market has been identified as one of the most volatile out there, it becomes even more critical to monitor your trading portfolio with the best crypto news apps and know when you are about to have some "New Money" yourself. Doing this before power changes hands and the bears take over from the bull is in your best interest.
---
What Are the Best Apps for Crypto News and Portfolio Tracking Every Day?
---
This is where news aggregators and portfolio tracking crypto news apps come into play. These apps are designed to help you set price alerts, amongst other things, aimed at making you aware of price movements. Depending on your chosen mobile platform, these apps are usually available on both Android and iOS and sometimes web versions.
---
Blockfolio as One of the Best Apps for Crypto News and Portfolio Track
---
With over 1 million+ downloads, Blockfolio is the number one on the list of apps for crypto news right now. Apart from its features serving as the basis for most new Crypto market tracking apps being released, the tracking app features a listing of coins amounting to about 3000+. This is the largest you will find on any Crypto tracking app right now. 
One of the most notable features of the App is its news feed. To keep abreast of the current happenings in the market, and especially for fundamental traders, the apps make this possible by providing its users with crypto-related news from several sources. You surely will want to know when the latest news is pointing to the fact that the price of a coin you have invested in is about to pull some sweet Usain Bolt action in your favor. With the price alert feature, you do not need to keep dots on the market. Just set your alerts and relax. 
The "Blockfolio Signal" feature also makes it possible for users to receive the latest updates directly from the teams behind the most accessible coins (NEO, BTC, ETH, XRP, etc.). The Blockfolio is one of the apps with crypto news popup and also allows users to view the sizes of their portfolio converted to about 30+ popular FIAT currency. For those who will love to have a chart detailing how well or poorly their investment has been performing over time, the Blockfolio app has a feature to make this happen. 
Lastly, the Blockfolio App's ability to sync your crypto exchanges and wallets activities details to their platform directly makes it easy to track your portfolio in real-time. 
---
Delta as One of the Best Crypto Apps for News to Get Daily Updates
---
When it comes to listing coins as soon as they get launched, Delta takes the lead on the list of the best apps for crypto news. This makes it conveniently contain about 3000+ coins in total. The App provides one of the most detailed price analysis features as well as allows its users to create a watchlist for coins they will like to monitor closely. The App allows for a portfolio to be viewed at a single glance. With this, users get to see how much heat their portfolio is packing, in terms of profit, loss, balance, etc., across a selected period. Another notable feature that makes Delta one of the best Crypto market tracking app is its portfolio analytics interface. Here you will be served with the most detailed information about your crypto assets, such as your coin location, fees, the exchange you use.
The apps also sync with multiple exchanges, as well as several crypto wallets. Therefore it becomes convenient to get your transaction details updated in real-time. The App also allows for your Crypto portfolio to be measured using your local currency and in about 30+ popular FIAT. Delta also provides its users with an option to hide their portfolio sizes using percentages. This way, you won't be exposing yourself in case you need to check your portfolio in a public area.
---
Cryptopanic as One of the Most Effective Apps for Getting Crypto News
---
Cryptopanic is best known for its excellent news aggregator feature. This is one of the best crypto apps for news that functions like most other apps in its category. It provides a well-detailed overview of the current happenings in the market as well as shows you which coin is considered to be bearish or bullish as well as the toxic. 
This makes it easy for newbies trading the crypto market to make trading decisions without having to learn much. The App provides a detailed price analysis of chosen coin, using charts, and targeted the latest news and updates. With this App, you can also select which type of story you want to get. This means if you do not wish to any news relating to a coin, you could block it out or better still make a list of relevant coins you plan on getting news on. The App also has a PRO version which goes for about $9 per month or $99 per year. 
---
CoinJoy Crypto Portfolio is a Useful Tool for Anyone Interested in Cryptocurrencies
---
CoinJoy is a cryptocurrency news aggregator. The portfolio is an additional function available on the web and mobile version of the site. CoinJoy Crypto Portfolio is a useful tool for anyone interested in cryptocurrencies. It is designed to help traders and investors at any time conveniently track their assets in the cryptocurrency market and check their decisions with the latest news in the industry. To use the CoinJoy crypto portfolio, users do not need to register, provide any personal information, or share data from their wallets. What's more, it's completely free. The CoinJoy team improves the service daily and adds new features regularly. So, keep an eye on your investments, and stay on top of the latest cryptocurrency news with CoinJoy.
---
Bitsnapp as Another Great Option for an App with Crypto Updates
---
When it comes to the number of wallets, mining pools, and cryptocurrency exchanges API integrated on a portfolio tracker app, Bitsnapp seems to be winning the race with about 25 exchanges added and over 50 wallets well synced to the platform. When it comes to securing users' information, Bitsnapp ensures that no data is being sent to their servers, therefore becoming another point on our Best Crypto Apps News list. All information is being stored on the server. As a result of this, even if they get hacked, none of their user's data will be stolen. The App lists about 2000 Cryptocurrency coins. Bitsnapp provides one of the most detailed coin overviews. This entails all information about the coin, such as; market cap, the market supply, volume, charts, overall percentage change, etc.
---
Crypto News App as a Classic Global App with All Necessary News
---
Crypto News App is a vast global aggregate of cryptocurrency news from multiple global crypto sources, providing real-time minute-to-minute updates. You can filter the report by site or category, read the story while offline, and watch video news from the global crypto news sites. If you want to stay up-to-date with all cryptocurrency news around the world, you have found the right App. 
---
Coin Stats as an Underdog That Can Eventually Become Your Fave
---
The Coin Stats app is underdog crypto tracking App with just 10,000 plus downloads. The App has all the essential features expected from a tracking app such as; price alerts, exchange and wallet sync, well-detailed graphics overview, and crypto news. The App gives access to do proper coin research by providing all necessary details about any listed coin. This way, an investor is getting up to date info on what is going on with any coin project. The App also offers portfolio sharing features, which make it easy to share your portfolio with anyone who has the Coin Stat app installed. 
---
Crypto Viewer as a Zero-Ad Source with Only One Focus - Crypto
---
This is another underdog on the list. The App was designed by a developer who also happened to be a crypto enthusiast. The App was created to offer ZERO ads now or later. Crypto Viewer provides all the necessary features expected from a crypto tracking app. The App has about 2000+ coins listed on, and more coins are being added to the App at a regular interval. 
---
Blox Tracking Platform as the Last But Not Least Effective App
---
This is one of the most user-friendly crypto tracking apps on the market right now. With the ability to log in on your Blox platform across multiple platforms (Android, iOS, and Web version) using the same information, you can track your coins anywhere anytime. The App provides a clean interface of coin price information, either using a simple view or a comprehensive and expanded view. The App is also well synced with the most popular wallets and crypto exchanges, making updating your portfolio transactions an easy task and in real-time. 
So there you go, folks, now you have no excuse as to why you missed out on that nice long 50 percent whale induced price jump. 
---
Comments