4 Careers to Try if You Want to Work in the Crypto Industry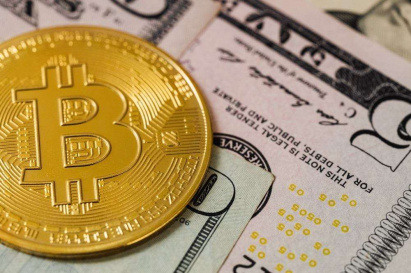 Many jobs have been emerging in the crypto market. After all, the crypto industry is valued at $180 billion, thanks to more people and businesses investing in and accepting cryptocurrencies for payment. That means the crypto market currently boasts over 10,000 companies with 190,000 employees, with the US recording 60,700 workers.
Because of its increasing value, you may be considering working in the crypto industry. Besides, a career in cryptocurrency has many benefits, including job security and opportunities for career growth since it is a rapidly evolving industry that shows no signs of slowing down anytime soon. It also offers competitive salaries, with some careers—like blockchain developers—earning $110,000 to $200,000 annually.
If you want to work in crypto, here are four careers to try.
---
Crypto Content Writer
---
The crypto industry is relatively new, with the first cryptocurrency invented in 2008. As such, many people have yet to understand this digital currency. This is where you'll come in as a crypto content writer. Here, you'll be tasked with researching, creating, and publishing content surrounding cryptocurrency. In doing so, you'll help professionals and the public learn more about crypto, recent events, developments, and more.
To become a crypto content writer, you must educate yourself with research papers, articles, white papers, and books that discuss crypto, the blockchain, decentralized finance, and related topics. This way, you ensure writing relevant and factual information. It's also important to have writing skills, like proper grammar, punctuation, and a casual writing style, to guarantee that your content is engaging and understandable. This is especially vital given that cryptocurrency and the blockchain are complicated topics—and you'll want to help readers effectively understand how they work.
---
Crypto Accountant
---
As more people and businesses use crypto for payments, these need to be accounted for through financial records. Traditional accountants may not have the knowledge and experience to navigate the complexities of transacting crypto on the blockchain, which is why crypto accountants are needed. These professionals provide essential guidance regarding crypto taxation to businesses, ensuring they align with accounting standards.
Landing a crypto accounting job requires you to be a Certified Public Accountant. This major accounting certification validates your knowledge and expertise in accounting procedures, including tax, compliance, risk management, and similar areas. It takes a year to earn, but it's essential to guarantee that you have the necessary accounting skills. You'll also need to know crypto accounting standards established by the Financial Accounting Standards Board to abide by accounting rules and avoid complications.
---
Software Engineer
---
Software engineers design and develop the software systems used in the crypto industry. In choosing this career path, you'll work on analytical programs, blockchains, and substacks that fellow crypto professionals and the public use to invest, analyze, and pay with crypto. You'll also be responsible for testing programs and software, making them adaptable to new specifications, and upgrading them when needed.
Given these, you'll use programming languages, such as Python and C++, and learn blockchain coding to write smart contracts. Taking a blockchain coding course will familiarize you with using Solidity, Ruby, and other blockchain programming languages. This allows you to make smart contracts, cryptocurrencies, and more for your company.
---
Cryptocurrency Trader
---
Trading cryptocurrencies has become a popular financial investment because the crypto market is highly volatile. As such, there are lots of opportunities to make significant gains. Still, not everyone has the trading skills to analyze dynamic market conditions to determine when to buy or sell their crypto assets.
This is why they hire cryptocurrency traders. These are finance specialists who use crypto to enhance investments. To successfully build a career as a crypto trader, make sure to familiarize yourself with how to identify market trends, perform data analyses, and use trading metrics to identify the best actions to take to grow your investments. You'll also need risk management skills to avoid losses and use crypto trading models to increase your chances of success.
Working in the crypto industry is promising. Try these careers to find out how you can enter the market and establish a career in crypto.
Comments