Cardbit Review | Convert Crypto with Bitcoin Debit Card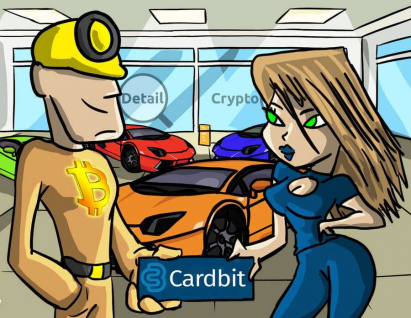 As expected we will be covering the most intricate parts of the Carbit Bitcoin Debit card, what makes it special and why we think a Cardbit review is necessary for our readers.
There is no news that the crypto community's main agenda is to erase every trace of the centralized network. Another sure thing is that doing this will probably take a lifetime. What do I mean, you asked?

Well, centralization is as old as human existence. So it could likely take as long as that to end centralization. Another school of thought that I belong to is one whereby both decentralized and centralized networks can co-exist to better everyone. This is because, in the end, the human factor is still involved in making decisions. As long as people or situations around them can influence human beings, it is still quite possible for those with the power to control their votes and choices to attain their selfish interests. Do you still think I am wrong? Check this out: What could be more decentralized than the process of an election? (I am not talking of Wadiya's kind of election, though, see the movie: "The Dictator (2012 film)", the answer is that if done correctly, elections represent the earliest form of decentralization we know. Even at that, people tend to regret their choice of a leader after a while, even though they made a choice themselves. Anyway, all I have said are my personal opinion ( I am not that sound, I still run from my shadows, so don't take my thoughts personally).
---
Introductions to Cardbit
---
This brings us to the main topic of interest, the Cardbit review. As expected, we will be covering the most intricate parts of the Carbit project, which makes it unique, and why we think a Cardbit review is necessary for our readers.

For those following along right from the beginning. You would remember that I belong to the centralized and decentralized working together with the school of thought. Cardbit is the perfect example of a centralized and decentralized network happy marriage.
Carbit combines Credit/Debit Card Usage (Centralized) with Bitcoin buying, selling, storage, and spending (decentralized).
---
What is Cardbit?
---
Cardbit is a bitcoin wallet that permits bitcoin investors to buy bitcoin with a debit card or credit card. So if you are looking to buy BTC using a visa card or MasterCard, all you need do is register on the platform and verify your account. However, it should be noted that Cardbit does require some level of verifications, and without a warranty, you can not use your card on the Cardbit platform. Are you an online seller, and do you think some of your buyers will be open to the idea of having their purchase paid for making use of BTC? Then you are in luck. With Cardbit API, you can easily integrate the platform to your website and get paid in BTC.

Cardbit has simplified its core functions into three, which are:

- Buying Bitcoins with Credit or Debit Card
- Bitcoin to Card Transfer via OCT
- API for Merchants

---
Buying Bitcoins with Credit or Debit Card

---
This is quite a straightforward approach, so that I won't waste time with this. The basic steps to follow here is to

* Register on the main page, and verify your Email address(standard registration process)
* Login into your dashboard and add your debits or credit cards (you are allowed up to three cards)
* Once your card is added and verified, you can start purchasing bitcoins once you have added a payment method.

The number of bitcoins you purchased will be seen as it will reflect immediately on your bitcoin wallet once the purchase is made successfully.

---
Bitcoin to Card Transfer via OCT

---
OCT is a fantastic tool for converting bitcoins to FIAT, as the funds will be received successfully and sent directly to your card. OCT is efficient with MasterCard and Visa and can be used in almost any country. It can be used for sending money to your spouse, friends, and family. It can also be used to receive funds, which will be gotten within two or three working days.
The OCT transfer works in three simple steps, which are:

* Deposit Bitcoins to your wallet.
* Enter the number of Bitcoins you would like to send.
* Provide Card number of funds receiving the party.

Cryptocurrency users now have a simplified means of transacting with the luxury of cash out to any card they choose with the OCT feature.

---
API for Merchants

---
Merchants and service providers who desire to use bitcoins as a transaction for their various products and services can easily do so using the Cardbit Merchant API. With the API, they have the opportunity of receiving their payments instantly once made and confirmed. The API for merchants that accept bitcoin exchange can be found in the login section, and the whole process has been made easy thanks to the well-detailed integration instructions feature.

A potential Merchant needs to register on the Cardbit website as a business user to gain API access. Once the account is verified, the merchant can then proceed to integration. The API integration manual can be found in the client area. Customers using Cardbit can make payments for the goods and services they've acquired thanks to the Cardbit API integration into the merchant site. All payments are made with the Bitcoin cryptocurrency. The particular transaction made can be viewed by both the customer and the merchant in the client area once the customer is logged into the order's payment page. The customer can then finalize the order payment later in the client area. The transaction status will appear as pending until the order becomes finalized. The merchant's account will be instantly credited with the bitcoin funds once the customer completes the payment.

---
Instant Exchange of Bitcoins for Euros
---
Cardbit also has a feature that allows its users to exchange bitcoins for Euros instantly. When this exchange is made, the user can transfer the funds directly into their bank account or create a withdrawal with a debit card or credit card. Cardbit's exchange network innovation, allowing customers to withdraw their funds instantly with their debit or credit card and sell bitcoins or send and receive funds from their Visa partners and MasterCard, has taken bitcoin online business transactions one step further.

---
Online Cryptocurrency Invoices
---
Users of the Cardbit platform can easily make online cryptocurrency invoices for their customers. A customer has to use the link available to make and confirm payments with bitcoins.

---
Security

---
For Cardbit, its users' security is their highest priority, and for this reason, Cardbit uses top-level security that keeps its users safe and secure.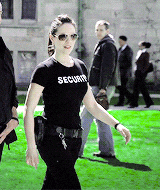 Cardbit uses a 3-D secure transaction confirmation for an extra layer of security in the internet environment. They also use the PCI DSS compliant security standard platform, which is by the latest security requirements according to the PCI DSS v3.2 standard.
Cardbit also further employs the 2-step verification process to increase its users' security. Cardbit doesn't store your credit or debit card data, as well as any personal or sensitive information that can expose you to an attack by hackers or that could get you compromised in any way.

---
Support and Community Review

---
The support service on the Cardbit main website is in three options. The first is a live chat, the second is the email option, and the last is a phone call option (yes, they have a phone number listed).
The community support of Cardbit is quite positive. So far, from combing through forums and some other legit-looking Carbit Reviews, many have testified to the perfect service they have gotten so far from Carbit.

---
Registering With Cardbit

---
Registering with Cardbit is relatively easy. To register with Cardbit, you have three fields that you must fill for your initial signup. The three fields include your first name, last name, and email address. Once you have successfully provided this information, an authorization email will be sent to you to log on to the client cabinet. Once you are done with the initial signup, you will need to add a payment method to make your desired transactions.
With Cardbit, several payment methods are available, including the bank account option, credit card option, or debit card option. Cardbit allows up to three credit cards to be added to each account.
You can always edit the profile information you added to your account by simply going to your account settings. If you wish to change or delete any information you've provided, you can easily do that as well. There might be a change in the information you are permitted to view and update as the website is upgraded from time to time.

---
Conclusion

---
Several services are operating on a similar premise as Cardbit. Cardbit is doing that is quite rare in that the platform is one of the easiest to navigate. You surely do not need extra learning to navigate the platform from the smooth, user-friendly interface to its copy and paste Merchant API integration.
---
Comments