Is Cryptocurrency Regulation Important?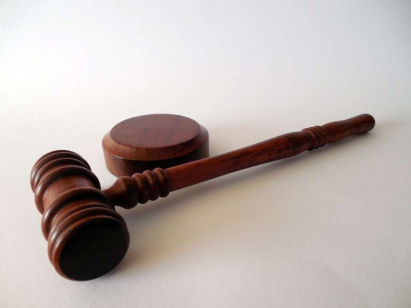 The debate about how to control the crypto industry is often heated. However, the problem is complicated, considering the blockchain's algorithmic sophistication and the various permutations of crypto-networks.
Compliance heads in crypto exchanges and banks struggle with fast-changing technology, regulatory uncertainty, and cynicism about crypto and its legitimacy. However, when using a decentralized system intended to be outside the financial establishment, there is difficulty complying with centralized laws and rules.
Many claims that the biggest hurdle for crypto-investment to go mainstream was regulatory barriers; some argue that crypto-related products must be well controlled before they reach the mainstream investment market. So, there's a middle ground here?
While most people attribute the 2008 bank collapse to big banks ' greed and incompetence, the reality is a little more complex and has more to do with unregulated loopholes exploited by those in control, according to Timothy Masad, former chairman of the Commodity Futures Trading Commission (CFTC)
The ability to tap into a liquid market without requiring intermediaries has created large pools of equity capital for many companies. However, cryptocurrencies, where securities are regulated by the Securities and Exchange Commission (SEC) and commodities by the Commodity Futures Trading Commission (CFTC), lack an appropriate regulatory body. In addition, a recent study indicates scams are the vast majority of ICO's.
---
Why are regulations so important in crypto? 
---
Regulations can reduce the cryptocurrency's trade volume in the short term. Nevertheless, in the long run, laws are likely to stabilize the market if correctly done and make it a safer investment.
---
Fiat Money vs. Crypto 
---
Fiat currency is a "legal tender" backed by a "central government." It can take the form of actual dollars (e.g., paper Federal Reserve notes), or it can be electronically expressed, such as with bank credit. The government controls the supply, and it requires you to pay taxes.
Unlike fiat currency, cryptocurrency can function as an exchange medium. The principal distinction is that unlike a fiat currency issued by a central bank or government, a significant body does not publish or regulate cryptocurrency. Governments and banks will be able to decide to print new fiat money when times demand it. The Bitcoin network has a finite amount of coins issued over time and will never change that policy.
---
How can regulations benefit crypto? 
---
Regulation on bitcoin has the potential to make the market far safer. It will probably still be a risky investment, but with investor protections, it is less likely that the market will deal with just as much outside manipulation.
Ultimately, this is good for people who would like to invest in cryptocurrencies. Safer markets mean more confidence in the public sphere, which often means that rates increase over time.
---
The Cryptocurrency Act 2020
---
The Cryptocurrency Act 2020 starts with the categorization into three main groups of cryptocurrencies. Alternatively, these definitions are used to determine the agencies are responsible for regulatory and legislative growth. The first type of cryptocurrencies mentioned in the new bill is.
The crypto class includes Bitcoin, Litecoin, and any other cryptocurrencies which do not fall within the current securities regulations. The bill classifies such tokens as any digital asset that "includes representations of U.S. currency or synthetic equivalents on a blockchain or decentralized cryptographic ledger."
---
Crypto Regulations In the UK
---
The United Kingdom's approach to cryptocurrency legislation has been measured. Although there are no unique cryptocurrency laws in the United Kingdom, cryptocurrencies are not considered legal tender, and exchanges require registration. In addition, HMRC reported on cryptocurrency tax treatment. Their "special nature" means that they can not be contrasted with traditional investments or payments, and their "taxability" depends on the actions and parties concerned.
Cryptocurrency exchanges in the United Kingdom usually need to register with the Financial Conduct Authority (FCA) – although some cryptocurrency firms may be able to get an e-license instead. Although it does not make special trading rules, FCA guidance emphasizes that entities involved in crypto-related activities that come under current derivative financial regulations (such as futures and options) need authorization.
---
ICO/IEOs
---
While seeking third-party opinions for an ICO / IEO project could increase the cost of enforcement significantly, it could increase the level of transparency and trust for investors at the same time. Thus, the white paper could be an environment that regulators could look at in the long run.
There are no formal rules for writing white papers beyond project outlines and future development plans. The White Paper usually does not include third-party opinions. In addition, unlike IPO possibilities, qualified accountants must audit financial information, and a team of lawyers must approve many of the terms.
The proliferation of cryptocurrencies remains a challenge despite attempts at regulation provided by governments around the world. Unfortunately, the U.S. approach to regulating the industry has been to operate within its existing laws instead of introducing new ones. Arguably, this was short-sighted.
The vacuum of effective regulation has made sure that market manipulation remains a wide-ranging problem. For example, without some degree of investor security, this has meant that institutional investors stay on the sidelines, thus dramatically reducing the market size.
---
What the future holds?
---
Two key areas need to be tackled for the regulatory framework to change and for companies to realize the benefits and opportunities that crypto-assets pose. The first is whether certain forms of currently unregulated crypto-assets should be put within applicable regulations.
A second fundamental question for policymakers is whether current regulatory frameworks are suitable for crypto assets that fall within the perimeter, whatever that may ultimately be.
---
Conclusion
---
It needs to be considered that crypto is a currency type that has existed for only about ten years. That's not gold, and it's not fiat. This is a brand new technology that has already demonstrated the ability to fundamentally disrupt the global financial system. 
We need intelligent control and regulations. To be sure, helping to create crypto-regulations that will benefit everyone is much better than getting poorly thought through and heavy-handed rules imposed upon us. That would curb growth and innovation and further weaken the trust we set out to create.
Comments