How To Launch a Blockchain Startup Project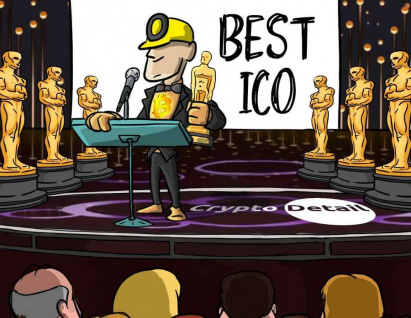 Before you embark on the journey of starting an initial coin offering (ICO), you need to arm yourself with all the necessary information required to succeed in the cryptosphere.
To get you started, the folks over at BTXchange put together infographics explaining the most important aspects and stats of ICOs held worldwide. 
Today, many startups bypass the hassle of getting funding from venture capital firms or angel investors favouring ICOs because they believe it's an easier and quicker way of getting funds. However, this does not guarantee success, as research shows that most ICO campaigns eventually fail. Some fall short of the businesses' expectations while others stop actively developing the project for various reasons. 

So, let's break down these facets and make it easier for your crypto project to succeed. 
---
Technology
---
You'll need to choose a platform that's been tried and tested to run your ICO on. For example, Ethereum (Classic) ERC20 tokens have proven to be successful for this purpose. If properly used, you and your investors shouldn't have any safety and efficiency issues. 
The very last thing you want is to have your ICO hacked and all the money you've accumulated stolen. This had already happened in the past when DAO lost $60M it had raised in 2016 due to a bug in smart contracts. 
---
The Right Team
---
The team you choose should be credible enough to instil confidence in potential investors. By just looking at the team, they should be reassured about its capability to deliver on its promises. The team should be composed of a respected business person, a good software architect, a financial person with extensive experience in the cryptosphere, and advisors who are well-known and respected in the industry. 
You'll need to broadcast these people's names along with their photos and their social media accounts on your website so that investors can clearly see who they are and even look them up to verify what you're saying about them.  It would help if you kept in mind that transparency and authenticity are key pillars in the ICO market. Nobody wants to invest in a business if they don't know or trust the entrepreneurs.
---
Regulations
---
Some countries are lenient on regulations. For example, Switzerland is continually working on making ICOs and other crypto-related businesses more appealing to investors and "ordinary" people by introducing different business-friendly regulations. 
On the other hand, some countries imposed stricter regulations, such as the USA, for example. A judge recently ruled that all ICOs are securities, which means that if you decide to run your ICO on territory under the US jurisdiction, you may end up paying taxes for it even if it provides utility and not security tokens. 
That said, you need to choose a country where your ICO will flourish and then learn the country's regulations since you don't want the authorities to come up against you. Any conflict with authorities could tarnish your credibility in the investors' eyes, no matter how small the issue is.
However, you'll still have to comply with the US regulations if you plan on selling your tokens to Americans citizens. The US Securities Exchange Commission's (SEC) vigilance to protect the US investors can go beyond its jurisdiction and sue those outside the US for breaching its laws. 
---
Marketing
---
This is crucial to your success since people need to know about your ICO to invest in it. Hence, you'll need to market the hell out of your ICO so that by the time it launches, people are eagerly awaiting it. Here is how to effectively go about it.
Create a Professional Looking Website

Any serious business needs to have a website, and so should your ICO project. A website should be the focal base for marketing your ICO.  It must be well-designed with a clean and attractive look so that people can easily find the information they're looking for. Include all the essential information and a call-to-action for those who wish to buy tokens. 

Write A Clear And In-Depth White Paper

This white paper needs to be released before the ICO launch with all the vital information concerning the project. For instance, the technical details about the project, what it intends to solve, the team behind it, etc. 
You will also need to provide realistic goals for the project, as many people often disregard ICOs because of their unrealistic goals. Be as transparent and exact as possible because it is the document that investors will focus on the most before deciding whether to invest in your project or not. 
Create a Buzz on Social Media Channels

Use social media sites (Twitter, Facebook, etc.) and forums like Reddit and Bitcointalk to spread the word about your ICO. These are the places where crypto-enthusiasts hangout and drive discussions. 
If possible, hire a professional PR to actively engage people in discussions about your project on those websites. Your audience needs to be kept in the loop about project proceedings to know when the ICO goes public and hence support it. 
In fact, this needs to continue even after the launch to draw in more people and get feedback from those who have already invested in helping you adjust the project accordingly. 
---
Make Use of ICO Listings
---
Research and find the most suitable ICO listings to help promote yours. Many potential investors turn to these listings to find the ICOs and read honest reviews on them. Some of the great listings to look into are AmaZix, CoinGecko, ICObench, Tokenmarket, and InitialCoinAddict. 
---
Do Roadshows
---
In other words, go on and attend cryptocurrency conferences. This will enable you to meet and connect with the movers in the crypto world who could even end up becoming your collaborators or partners. Moreover, conferences are the best way for you to keep an eye on the current issues in the crypto world and your competition.

---
Guest Post on Crypto Websites

---
Look for influential websites (focused on ICOs) that accept guest posts and submit your articles there. The articles could either talk about your project or include backlinks to the ICO information on your website. This will expose your project to the sites' existing audience and drive traffic back to your website for further engagement. Besides, riding on the back of an authoritative site can help to build your reputation.
---
Conclusion
---
Having all this on your mind, you can now start planning your ICO. Ensure that you follow the above steps and advice and don't continually research the current trends in this industry.

---
Hristina Nikolovska
Comments