FxPrimus Reviews, Or Can You Entrust Your Funds This Company?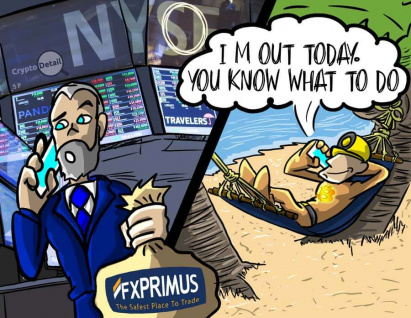 Several certified forex brokers from the mainstream trading industry have added crypto to their list of trading instruments. One good example of a prestigious CFDs broker that has included crypto to its list of the available tools is FXPrimus.
For those who think cryptocurrencies are the only trading instruments prone to drastic price spikes driven by volatility, you surely haven't traded an exotic forex pair a few minutes to a major news release. If you happen to be on the wrong side of the market before this massive price spike occurs, the chances of you getting a margin call (even with your stop-loss set) is pretty much high.
Forex trading is arguably the most popular trading instrument class, with about $5 trillion daily trading volume.
The amount of learning material you are likely to find on forex trading beats any other forms of the trading instrument. However, with the way cryptocurrency has been able to capture the interests of mainstream retail audiences. It has become the favourite option of most first time traders. To increase its client base and not get left out.
I will be taking you through one of the best crafted FXPrimus Reviews so you can also see why we are so in love with this broker.
In case we miss anything in this FXPrimus Review, you can quickly point it out to us using the comment box. Let us begin with the FXPrimus broker review!
---
What is the FXPrimus Broker, and What Are Its Features?
---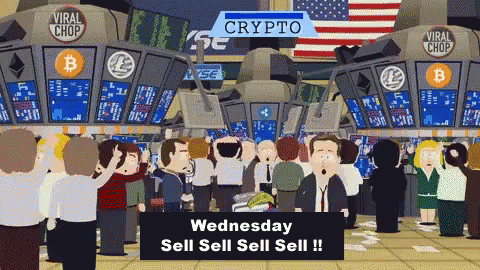 When looking for a broker, you can be confident that FXPrimus readily comes to mind. The high standard for safety the FXPrimus broker has created, as well as its transparency and operating efficiency, is one that is rare among brokers. The firm was founded in 1999 by former traders from the retail and hedge fund sectors to allow both corporate and individual clients to experience high-frequency processing power. The FXPRIMUS network's backbone is the network of data centres it boasts of, located in Hong Kong, New York, Singapore, and Amsterdam.
FXPrimus is a Straight-Through processing broker with a very high volume of daily trades. For those who don't know, a high amount of Straight-Through Processing gives room for hedging, scalping, EAs, and other forms of automated trading strategies to thrive. The threats of re-quotes or slippage are also eradicated, except under certain exceptional conditions such as a Non-Farm Payroll release. The need for back-office trading desk conflicts is also eliminated by the Straight-Through Processing or STP, as it is sometimes called.
---
Features Of FXPrimus
---
Lots Size and Leverage
---
Trading can be done in micro, mini, or standard lots. FXPrimus offers varying leverages, depending on the account type and account balance, and it can be as low as 1:1, to as high as 1000:1. The level of force selected determines the extent of variation experienced on the margin requirements. The prices are made executable by significant liquidity providers, as well as STP. Cryptocurrency's leverage is currently capped at 5:1 on the platform.
---
Trading Softwares
---
The FXPrimus infrastructure has an interweaving number of advanced trading tools and algorithms that fit together well to be run more or less simultaneously.
Examples of such an advanced set of trading tools include the MetaTrader4 trading platform, pattern recognition software, Sirix social trading, and other automated trading options.
---
Spreads Rate
---
The variable pricing and the Premier ECN pricing are the two types of spread pricing FXPrimus offers. The Premier ECN pricing can produce spreads that are less than one pip for major pairings, while the variable pricing can provide a 2 to 2.5 pip spread for EUR pairings.
For transparency's sake, the difference between the buying and selling price of any currency pair is always displayed, as this reflects the varying degrees of market volatility. The spreads begin from as low as 0.1 pips, which gives traders the advantage of very competitive trading conditions.
---
Customer Support
---
Clients can have access to FXPrimus support service assistance through live chats, email, and direct phone calls at any time during market hours. The customer service team speaks multiple languages, the MT4 platform can be read in 30 words, and the website comes in eight languages.
---
Deposits And Withdrawals Methods on FXPrimus
---
Deposits and withdrawal of funds are accessible from any part of the world. Funds can be deposited or withdrawn using banking wire transfers, cryptocurrency, Skrill, or major credit and debit cards. You can also make an FXPrimus withdrawal or deposits with a variety of local payment alternatives installed for convenience. The minimum deposit that can be made is one hundred USD($100) or its equivalent in other currencies, including cryptocurrency.
---
FXPrimus Trading Instruments
---
The trading instruments available on the platform include stocks, cryptocurrency, commodities, forex, and indices. FXPrimus made it know that it serves as a host to over 120 different trading instrument cutting across the categories above.
---
A Closer Look at the FXPrimus Account Types and Fees
---
There are three main types of trading accounts offered by FXPrimus. These FXPrimus account types are FXPrimus Standard Account, FXPrimus Premium ECN Account, and FXPRIMUS VIP account.
The FXPrimus Standard Account offers a minimum deposit of $1000, a daily market outlook, a double dynamo cashback bonus, and one to one consultation, as well as SMS alerts.
The FXPrimus Premium ECN Account offers a minimum deposit of $2500, a 60 minute MT4 & trading tools training, daily Market Outlook, FXPrimus no deposit bonus, and a double dynamo cashback bonus. You also can live market update telephone calls, one to one consultation, and SMS alerts.
The FXPrimus VIP Account offers a minimum deposit of $10000, a 30-minute consultation with a market specialist, a 60 minute MT4 & trading tools training, a daily market outlook, and a double dynamo cashback bonus. You also get to enjoy live market update telephone calls, one to one consultation, personal access to market specialist, SMS alerts, FXPrimus welcome bonus and VIP trading signals. Clients also have the choice of Islamic accounts and free demo account available to them.
---
FXPrimus Support and Funds Safety Mechanism
---
FXPrimus offers its clients free fund insurance of up to 2.5 million Euros. They also offer their clients negative balance protection. Their client's equity can never remain negative, as it is protected from extreme market volatility. FXPrimus defend their clients from any loss that exceed their account balance.
A third party—Boudica Client Trust, is used to monitor clients' withdrawals to make sure withdrawal requests are executed quickly. FXPrimus also administer their clients' funds completely separate from their own, to protect their clients' funds if the company runs into financial issues. FXPrimus uses the latest 128-bit SSL technology to encrypts all data and personal information of transactions to ensure their clients' security.
FXPrimus will segregate all the deposits made by clients from operating funds. These funds are deposited in a Tier-One offshore bank account. The clients' deposits are also given additional protection, which the national investor compensation insurance schemes provide.
---
License and Registration
---
The firm is regulated by CySEC, with a license no. 261/14. Since the company is operational in several countries, it is said to have the approval of several regulatory bodies worldwide. This gives FXPrimus an edge and enables them to process trades from clients in more than 200 countries around the world, although the United States of America and some other countries are omitted.
---
Requirements For Having an Account With FXPrimus
---
FXPrimus, which is regulated By CySEC, and MiFID, requires people looking to have an account to pass a couple of necessary compliance checks. This is to make sure these new clients understand the risks involved in trading while they get to trade. New clients will have to provide certain information while opening an account, which includes the following:
A scanned colour copy of the client's national ID, passport, or driving license.

A bank statement or utility bill for the last three months before registration. It must indicate the client's address, as well.

The client will be required to provide answers to some basic compliance questions to confirm how much trading experience the client possesses.
Therefore when opening an account, it's safe to bare it in mind that at least ten minutes will be spent to complete the account opening process. Although you can easily explore the FXPrimus platform, you should consider that trading won't be possible until compliance has been passed. A passing agreement could take a couple of days.
---
Comments