11 Best Cryptocurrency Prediction Blogs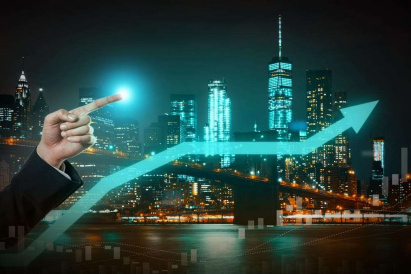 Find the list of best Bitcoin and Altcoins prediction blogs to make the right investment decisions and growing your profits on cryptocurrency markets.
Cryptocurrency investment is emerging as a new front in the world economy. Besides having massive investment potential, it is also proving to be a great store of value. However, the price movement of bitcoin is quite unpredictable, just like any other instrument. For instance, the crypto market experienced a massive dip in 2018. However, the market then increased in 2020 and the first month of 2021. 
While bitcoin value doubled in the first month of 2021, the market is seemingly in a pullback or reversal, depending on the individual analysis. For this reason, it is prudent to have a good idea of the likely price movement of virtual currencies in the future. This information will help make an informed decision of whether to buy, sell or hold cryptocurrency. 
Analyzing the market and making predictions is not a cakewalk. Luckily numerous sites provide great predictions of cryptocurrencies. Below are the top prediction sites you will want to follow. So let's delve right in. 
---
1. CryptoPredictions.com
---
Cryptopredictions.com provides crypto traders predictions for a wide range of cryptocurrencies. The website focuses not only on yearly predictions but also on short-term forecasts. Their forecasts are based on historical exchange rates. All of the data they provide is accessible free of charge. There is no need to buy any premium subscriptions to unlock more precise data. They were launched in 2021, but they are already reasonably popular among crypto traders looking to get the edge of crypto investing.
---
2. TradingBeasts
---
Trading Beasts help traders trade responsibly. The platform provides live prices and predictions of over 2500 cryptocurrencies. The site's algorithm uses a combination of linear and polynomial regression and historical price data to produce accurate price predictions. However, since no one is certain about the future price, the prediction should not be used as a sole investment tool. 
Besides providing predictions, the site offers educational news and articles. Additionally, they compare brokerage companies and review individual brokers. But that is not all. They provide traders with information on dubious and suspicious projects and marketing campaigns that aim to scam traders. They also bring together the trades community to help each other in their trading journey. 
If you are a cryptocurrency enthusiast, you will benefit significantly from the guides and tips tailored to help advanced and novice traders achieve their trading goals. They also inform the traders about renowned brokers with regulations in Australia and the United Kingdom. What's more, they provide breaking crypto news to keep traders up to date with crypto events taking place worldwide. Catching up on the latest news keeps you ahead of the market. Still not well conversant with particular cryptocurrency? The site provides you with dozens of crypto terms in plain English and simple illustration.
---
3. Wallet Investor 
---
Coming up with projections is a time-consuming task that requires high expertise. For this reason, WalletInvestor came up with a system that provides forecasts based on Artificial Intelligence. Launched in 2017, the platform offers technical forecasts for cryptocurrency prices free of charge (tho some premium services are only for premium users)
Besides providing predictions for over 6000 cryptocurrencies, the site offers forecasts for over 10000 fund and 50000 stocks, and thousands of forex pairs. In addition to the free service, they also provide premium service, including chart pattern recognition and custom forecast. 
The team has decided to take things a notch higher by adding the real estate market to their portfolio. The site provides prices for estates in over 28000 cities in the United States. The site has gained massive popularity garnering over 6000000 page views from over 2 million page visitors every month.   
---
4. Longforecast.Com
---
Longforecast is a cryptocurrency prediction site owned by the Economy Forecast Agency. The platform provides long-term cryptocurrency price predictions. Besides virtual currencies, the site also offers long-term investment in precious metals, Crude oil, exchange rates, stock index, and macroeconomic indicators. Longforecast projections are based on a unique methodology, independent of any funds or banks. 
The prediction methodology incorporates statistical and mathematical methods based on historical data.  Other aspects include: 
- Attractiveness and availability of instrument to speculators 
- Algorithmic and electronic trading growth 
- Frequency of significant events 
- Regulatory interventions 
- Correlation of market indicators 
- Cyclic recurrence 
The site prediction shows the expected maximum, minimum,  and average price of each cryptocurrency. Also gives projected opening and closing price for each month. All the predictions run from May 2021 to 2024, catering to traders planning to invest in virtual currencies for the next three years. 
---
5. Digital Coin Price
---
DigitalCoin provides accurate crypto analysis, data, and prediction, including the latest news and blogs on cryptocurrencies. In addition, the site offers average price predictions for over 5200 cryptocurrencies showing 24 hours and weekly percentage changes for all months up to 2028. 
Digital Coins also predict the expected highest and lowest price of cryptocurrencies in the future. For instance, the highest anticipated price of bitcoin in the future is $201 219. Besides showing price prediction, the site predicts whether a virtual currency is expected to fall in the future. If you want to know the expected price of a particular cryptocurrency between one to seven years, digital coin price is an excellent site visit. The best part is that the site focuses solely on cryptocurrencies. 
---
6. Cryptocurrency Price Prediction .Com
---
As the same suggests, Cryptocurrency price prediction is an independent platform that updates cryptocurrency, news, and predictions based on historical data. However, they do not offer any guarantee or warranties on the predictions. In any case, guaranteed predictions are nothing short of a scam. 
The site predictions are meant for general purposes. In other words, you should not use the information as investment advice. Instead, the site uses artificial intelligence and historical data to make predictions. Besides the forecast, the site shares data and news from various sources. 
---
7. Previsionibitcoin
---
Previsionibitcoin is yet another cryptocurrency prediction that makes it on our list. The objective of starting the platform was to provide accurate forecasts of the cryptocurrency market. In addition, the site collects helpful information from the financial market, which helps them make precise analyses and predictions.
The platform uses the best prediction site to calculate the expected average prediction price. They also provide up-to-date information on crypto exchanges that focus on analyzing major blockchain projects. However, like other platforms, the price predictions are hypothetical and should not be used as investment advice. 
Although the name may give the impression the site deals with bitcoin only, that is not the case. The platform also predicts the price of Ethereum, Cardano, ripple, litecoin, dogecoin, monero. Furthermore, the projections show monthly predictions for the cryptocurrency for three years, from June 2021 to December 2023. Besides English, the site also provides information in the Italian language. 
---
8. Primexbt
---
Prime XBT was established in 2018 supported by prime technology ltd and PrimeXBT Trading services LLC. It has three offices, including in Seychelles and St Vincent, and Grenadines. They have grown exponentially, offering a wide range of trading tools and high-level liquidity to customers spread over 150 countries. 
Prime BTX provides price prediction in its blog. In addition, you will find monthly forecasts for three years for Bitcoin, Litecoin, Ethereum, and EOS. The crypto exchange website also provides over 50 trading assets with over 12 liquidity providers. All trades on the platform are executed at Amazon AWS serves in Frankfurt and London. 
---
9. Crypto-rating
---
Crypto Rating is yet another prediction website for cryptocurrency. The site provides predictions for over 100 cryptocurrencies, including Cardano, Polkadot. Bitcoin Cash, bitcoin, XRP, Dogecoin, and Tether.  The good thing about Cryptorating prediction is that it provides accuracy in the percentage of the cryptocurrency prediction. 
Also, the site shows the Crypto Volatile index. The index is calculated using the monthly price and analyzing the number of deviations within the 10% range. So essentially, the index shows price fluctuations within a 10% range. 
Crypto rating requires signing up to access the service. However, when you sign up, you benefit from complete prediction information and colossal cryptocurrencies. Besides the prediction, the website also gives information on the circulating supply, current price, and year of creations. What's more, it offers reviews for crypto exchanges and ICO. Therefore, it is a one-stop shop for cryptocurrency information. 
---
10. Coindoo
---
Coindoo is a digital media and website that provides information in the cryptocurrency and blockchain industry. The primary function is to provide relevant and top-notch quality news in cryptocurrencies worldwide. Founded in 2027, the platform values news authenticity, transparency, uniqueness, and relevance.  
The site aims are to provide an actionable viewpoint into the crypto industry and ultimately boost the knowledge of crypto enthusiasts. At Coindoo, you can find price predictions for cryptocurrencies, including market analysis and opinions. The predictions are based on technical analysis and historical data. 
Besides prediction, the website published the latest price, prediction analysis, reviews of blockchain projects, guides, and tutorials using various virtual currencies.
---
11. Coinpedia
---
Coinpedia is an agency that focuses on providing information on blockchain technology and digital assets. The website is pretty much different from others on the list because it is a crypto news site. However, it also provides cryptocurrency predictions.  Coinpedia offers a forecast for 2021 and 2022 and in five years rather than daily. It also provides technical analysis, which shows factors that form the basis for the predictions. You can therefore check the prediction for the cryptocurrency that tickles your fancy, free of charge. For instance, you can check how bitcoin will fair in 2021 or 2022. 
---
Final Words
---
Numerous websites provide investors with price forecasts for cryptocurrency. The platforms use varying methodology and information to arrive at their projections. Therefore, you must choose a site whose analysis aligns with your trading strategy. Remember, you should not depend solely on the prediction as investment advice. In a nutshell, checking price prediction gives you an idea of the likely future price of cryptocurrencies. Incorporating the predictions in your strategy is quite a good idea.
---
Michael Kuchar
---
Comments