5 Best IOTA Wallets | Review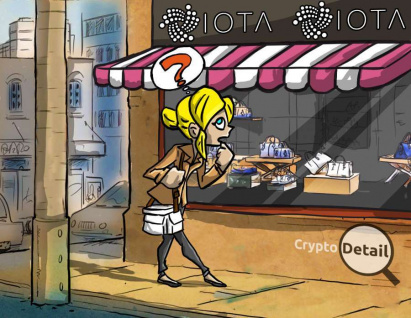 CryptoDetail is all about innovation and good ideas. IOTA is a project that combines both of those things on a grand scale.
And, as our loyal readers know that we here at CryptoDetail love questions. And, with the explosion of innovation coming from the IOTA projects we are continually asked about recommendations for wallets. Unfortunately, with IOTA's Machine to Machine (M2M) business model; it is not quite the same as finding one of the thousands of ETH or BTC wallets. So, our answer to "what are the five best IOTA wallets?" is going to be a bit unique compared to any article we have published to date. 
---
What we have...
---
If you want to keep your IOTA safe, in accordance with Crypto Rule # 1 (if you do not know this rule yet take a look through our articles; it is in there everywhere), then there is not a "top 5" for IOTA wallets. In fact, there is only one safe and secure method of storing your IOTA; and that is with the IOTA Ledger wallet.
This wallet is the ONLY way to be able to keep control over your IOTA without third-party intervention and /or involvement. During our research for this article; and in our personal experience with this coin; we simply cannot recommend using any other wallet system to store IOTA. Yes, there are a number of alleged IOTA wallets out there. Our testing and investigation show that some of those simply do not work, some are far from secure, some are under the control of some unknown and unannounced third part, and others are blatant scams.
The sheer scope and unique layout of the IOTA project simply do not support a system where frequent P2P interaction occurs. That's just not the way it works.
Since the cryptosphere demands variety and options; we are going to do something here that has never happened before, and will never happen again. Once, just this once, only for IOTA storage, we are going to tell you that it is okay to temporarily and occasionally store your IOTA on the exchanges where you bought them.
Yes, this is a violation of Crypto Rule # 1. That is why we added the disclaimer "temporarily and occasionally". It is risky to keep your cryptos on an exchange. We preach that constantly; so, any losses you incur while HODLing on an exchange are on you. We provided the one, safe wallet you need for this unique coin. It was created and maintained by the IOTA project. So, if you decide to proceed to your other options below, always remember to only keep what you are trading on the exchanges; transferring the remainder to your IOTA Ledger wallet for safe keeping.
Remember our stance on exchanges in general. Centralized platforms under anyone else's control are notoriously dangerous for HODLers. So, instead of telling you various ways of obtaining IOTA to HODL in your private wallet. 
---
Obtaining IOTA
---
Our # 1 way of obtaining IOTA would be with our favorite quick exchange; Changelly. If you have never tried Changelly, this website is completely automated and offers direct purchase of dozens of your favorite cryptos. You can use either another crypto to make your purchase; or (although we do not advise it) with your credit or debit card. The reason Changelly is our favorite is that there is NO red tape. No muss, no fuss, just tell the web app what you want, tell it your IOTA wallet to receive the coins you are buying, and send the BTC (or other forms of payment) as instructed on the site. Most times it takes 3-5 minutes. But, during times of heavy blockchain traffic, it could take a few hours. If yours is a bit slower, consider the traffic on your sending and receiving blockchains at the moment. And, do not pay with ETH when CryptoKitties is having a rush on new cats or whatever.
Aside from Changelly, we are going to advise P2P purchases. And, as everyone knows, our favorite P2P site is Paxful. This site is actually focused on buying and selling Bitcoin. So, go here and set up a listing to sell your BTC for IOTA. Someone will take you up on your offer.
If you are not getting your IOTA quickly enough that way, advertise your sale. Reddit is a platform we plug constantly here. Why? Well, it is surely not because they pay us (they don't yet). The reason we talk about Reddit as a crypto resource is that it is, by and far, where the very soul of the cryptosphere lives. Yes, there are other platforms where the cryptosphere gathers. But, Reddit is the most informative and brutally honest gathering of crypto enthusiasts you will ever find. So, if you are trying to make a sale; find the proper sub on Reddit and let the community know.
Conduct your IOTA on Paxful and you will be fully protected with their escrow system that will hold your BTC safe until you indicate the buyer has actually transferred IOTA to your wallet. And, as much as we love Changelly (who has good customer service); the guys and gals that work at Paxful are absolutely the BEST customer service team in the cryptosphere; bar none. 
---
So, what wallet should you use for IOTA? 
---
That's right, the IOTA Ledger. That's it; the only one you will ever need. And, the only one that passed our CryptoDetail assessment. So, while it is unfortunate we cannot give our loyal readers one of our famous top 5 lists for IOTA HODLing, we can tell you with authority that the IOTA Ledger is THE wallet you need when dealing in this unique coin.
If you insist on storing funds on Binance (popular IOTA purchase exchange) then so be it. Without extensive choices in personal wallets; by all means, do what you have to do for your own purposes. However, always remember Crypto Rule # 1 and minimize your risk by withdrawing your IOTA to your personal wallet when not actively trading. And, only place the amount you want to trade on the centralized sites.

Again, we are sorry our "Top 5" is a bit shorter than its name implies. But, a unique project like IOTA demands a unique approach with limited choices. And that is the bottom line. 
---
Thank you for joining us on this exploration. Good luck on your own crypto journey. Happy HODLing!!!
---
Comments