MineHive Bitcoin Cloud Mining Farm [Review]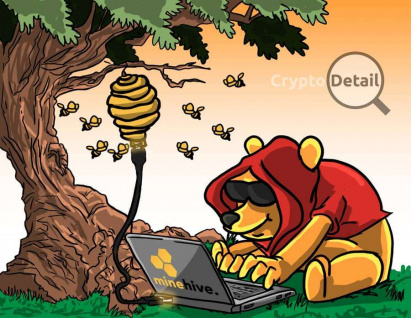 This Minehive Cloud Mining review will highlight the intricated aspects of the platform and also cover features that make this platform a very unique one.
I recently discussed with some colleagues about various investment vehicles that are almost not risky but still offers a better return on investment than a traditional bank. As expected, several ideas with proofs to back them followed. This led me to believe that 99.9% of the investment vehicle we have out there is better than what you will get from your banks any day (of course, with the risk). That's a story for another day. 
---
Bitcoin Cloud mining 
---
Of the suggestions made, one which stuck by me, in particular, is Bitcoin Cloud mining. Yes, you heard me right, "bitcoin cloud mining." As a result of this, I went further and researched various cloud mining platforms and their potential revenue. Of them all, one which particularly got my attention and allowed me the luxury of planning out my potential revenue based on the stable price of bitcoin is Minehive. For those used to this platform, you will surely be accustomed to the profit calculator found on the personalized dashboard area and the home page. You can easily calculate the amount of money you can make in 12 months of investing on the platform. 
I know the safest form of banking investment is a fixed deposit, which gives an average of 9%-12% per annum. So on your $10,000, you will get $900-$1200 after 12 months no stress. With the Minehive profit calculator, I could easily make about 125% in profit for the same period of time. Since Minehive deposits you're earning in real-time, you can always use your profit to buy more hashing power (compounding). With this, you will probably make about 5 times that. Of course, all this is subjected to changes in market conditions and numerous other factors. So it all boils down to your appetite for risk.
Since Minehive played a huge role in my current research of cloud mining as an alternative to fixing my money in banks or buying fortune 500 stocks, I have decided to write a Minehive review. This Minehive review will highlight the platform's intricated aspects and cover features that make this platform unique. 
---
What is Minehive? 
---
Mine has a cloud mining farm that provides miners and investors with quality equipment and an environment for mining at affordable rates. With Minehive, you have access to rent up to 1500 TH/s hash rates. Minehive has made it known that its miners connected to the two major bitcoin mining pools available — the AntPool and the BTC pool. As a result of this, everyone registered with Minehive gets a share of the mining revenue based on the hash rate they rented. That is, of course, after the electricity cost has been deducted. Minehive has also made it clear that they do not transfer hashing power from one pool to another.
Currently, Minehive is very much focused on expansion rather than cashing out its profits. The company is looking to create a hive-like platform for many miners to come together and mine with ease and efficiency under a great mining condition and a well-supervised environment. To achieve this, new mining equipment is frequently supplied and the maintenance of the already possessed ones. All the income made is directed to the development and improvement of this hive. 
---
Features of Minehive 
---
Certain features makeMinehive a top-ranking cloud mining farm. 
5Minutes Sign-Up
It is easy and unbelievably fast to sign up on Minehive. It requires a maximum amount of 5 minutes to get started, and you can start mining as soon as your payment is confirmed.
Global
Minehive accepts registration from all countries. Therefore the location of the miner is not a barrier to mining. 
Affiliate Marketing 
One can also join as an affiliate easily by providing some personal information like name and email, telegram, traffic source, and website. For affiliates, all types of traffic are allowed except incent and co-registration traffic. Affiliates are rewarded with 19% of the revenue shares.
BTC or ETH payment options
To start mining and making profits, one needs to rent hashing power. To do this, the users can make a deposit using BTC or ETH. 
It is Safe
Using Minehive guarantees lots of security as the risk of losing hard-earned coins is reduced. Minehive has technical staff whose job is to monitor the mining activity to secure the users from any form of setback.
24-month Contract Period
Minehive offers its miners a 24 months bitcoin mining contract. During the contract period, a set percentage of revenue based on the hash rate rented is given to the miner.
No Minimum Withdrawal Amounts
Yes, you are allowed to withdraw your mined coins directly to your BTC wallet at any time. However, it is advised to accumulate and compound your investments. If you are the person who takes compounding seriously, then this is your chance to make some cool cash storing up your hash rates. 
User-friendly Dashboard
Minehive has one of the easiest to navigate dashboard you will find with a Cloud mining operator. Everything you need to manage your mining operations is available on the left side of the dashboard. 
Customer Support
Minehive has a live chat option that can be accessed from any part of the website. Minehive can also be reached using any top social media (Telegram, Facebook, Instagram, and Twitter). If you are not satisfied with any other aforementioned option, you can also email them at [email protected].
No Extra or Hidden Fees 
The fees charged by Minehive are clearly stated on the website page; as a result of this, there is no risk of getting charge unnecessarily. Minehive only charges Electricity fee. The company clearly made it known that it does not charge a maintenance fee. The electricity fee is usually being deducted during the withdrawal process. 
---
Conclusion 
---
Minehive is one of the top five bitcoin cloud mining platforms. Personally, the fact that I can make my withdrawal as soon as I want it and I don't get charged a maintenance fee like the rest makes Minehive my current favorite. It would help if youuweren'te told any longer than any form of online financial investment is risky, and even the most thought out plans do fail. That is why you should not invest your kids' college funds or rent money in such. 
---
Comments